Save on Oil and Propane in Central PA!
Currently only available in Central PA.
You need a propane or fuel oil provider that's there for you when winter weather hits. For reliable heating service and great rates, trust the home heating experts at HB Home Service Team. We'll make sure your fuel oil or propane heating equipment is at peak performance and your home is fully prepared for the upcoming cold weather. We can also provide year-round propane for customers with propane heating, cooking, fireplace, hot water, or other continuous needs.
Not enrolled in an HB Home Service Team home heating oil program? No fear, you can still order oil!
Minimum order of 100 gallons. When ordering, you will be charged according to today's price per gallon noted above. Thank you! We appreciate your business!
This price is guaranteed for your next fuel delivery within the next five days.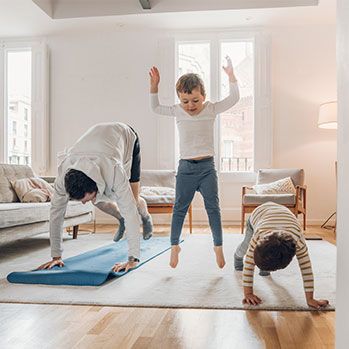 Fuel Oil
Free emergency delivery services for automatic customers
Extra savings for military, senior citizens, EFT, and more
Competitive fuel costs with NO hidden delivery charges
Variety of reliable delivery options
Propane
Free emergency delivery services for automatic customers
Courteous, prompt service from an employee-owned company that keeps its commitments
Very competitive fuel costs
Extra savings for military, senior citizens, EFT, and more
Economical and convenient tank lease and purchase programs
Assistance to end tank lease agreements with your current provider
24/7 emergency heating, air conditioning, plumbing, and electrical services
Fuel Oil Payment Calculator
With so many options, it can be difficult to know which is the best for you. Our Fuel Oil Payment Calculator can help; just enter the estimated annual fuel usage, and we'll show you real-time prices for each of our payment options. Try it for yourself below, and if you have any more questions, never hesitate to contact us here or request an appointment with a specialist.
Number of gallons you estimate purchasing this upcoming heating season:
gallons
Pay-As-You-Go
Price changes with the market. Invoiced on day of delivery.
Pay-As-You-Go w/Cap
Adding cap insurance protects you from price spikes.
Smart Pay (Budget)
Similar to pay-as-you-go, plus the added benefit of even monthly payments.
Smart Pay (Budget) w/Cap
Similar to pay-as-you-go with cap, plus the added benefit of even monthly payments.
Smart Pay w/Cap monthly cost
HB Home Service Team has an oil payment plan for every budget
Choose your method of payments from the following options.
Smart Pay
Pay for your fuel oil via even monthly payments that are calculated based on your previous usage.
With Smart Pay you get:
predictable monthly payments that are ideal for customers who are on a budget.
no unexpectedly high heating bills during the heating season.
automatic renewal with no additional paperwork at the end of each year.
There is no risk associated with Smart Pay; however, some customers don't like paying for heating oil during the off-season summer months.
Smart Pay Plus
Smart Pay Plus
With Smart Pay Plus you'll never pay more than a predetermined price per gallon for your heating oil. If the price of oil goes down, you pay the lower price. If the price of oil goes up, you're protected and pay no more than the agreed upon capped rate.
With Smart Pay Plus:
you're protected from unexpected spikes in the market.
you purchase your fuel oil from HB McClure for the term of the contract.
You do not have to be on a Smart Pay plan to take advantage of a price cap, but many customers opt to include price cap protection along with a pre-buy or monthly payment plan.
Pre-Buy with Price Cap
Pre-Buy with Price Cap
Purchase your fuel oil in advance based on an estimate of how much you'll use over the course of the heating season. An HB Home Service Team home heating expert can help you estimate this amount based on your home's historical usage and weather conditions in your area.
Pre-Buy with Price Cap allows you to:
lock in a pre-season price, so you won't be affected if prices rise.
make a single payment for the total amount of oil you're purchasing prior to the start of the heating season.
enjoy added protection. Should additional gallons be required, they will be provided at the pre-buy pricing level.
Pay-As-You-Go
Pay-As-You-Go
With Pay-As-You-Go, you pay the current market price at the time of delivery.
With Pay-As-You-Go:
there is no obligation to purchase a minimum amount of fuel oil.
you can switch suppliers at any time without having to break a contract.
The downsides are fluctuating oil prices and the potential for periodic, large oil bills. If a market event drives oil prices up, you'll be paying the higher price, and you'll be paying the total amount at the time of delivery.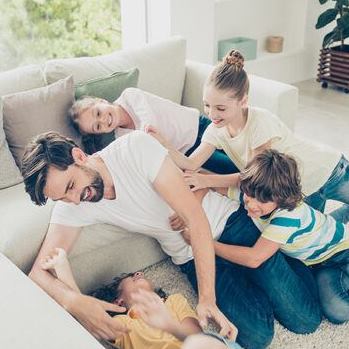 FAQ
Purchasing fuel oil can be confusing. There are many programs and pricing structures. Let HB Home Service Team help. Below are our most frequently asked questions. For additional assistance, contact us or call 717-232-4328
Is your fuel oil price the "best price in town?"
That depends on how you define "best price." We always urge our customers to compare prices exactly when reviewing competitive prices. What are the hidden fees, if any? What are the enrollment or service charges? Most importantly – and something people often miss – is the price being quoted a special deal designed to secure your business? Will the price expire after a certain time period? When reviewing prices, ask questions, read the fine print and be sure to compare one proposal to another exactly. As for our specific price: we tend to be middle of the road. It's our service and guarantees that encourage people to order fuel oil from HB Home Service Team.
How can I tell a good fuel oil provider from one that might leave me shivering on a cold night?
This goes along with the answer above. There is more to consider than just price when signing an oil contract. Does the provider offer service in addition to fuel oil delivery? (This is important to know. You don't want your equipment to break on a cold winter night, and find yourself without a contracted repair source.) Can the provider guarantee a steady supply of oil all winter? (This goes to reputation and buying power.) What is the "service order" of the provider? (Are there "rules" that allow some customers to enjoy guaranteed service while others wait their turn?)
Service is a huge issue to consider. What service hours does a provider have? And what program do you need to enroll in to get service after hours, weekends or holidays if you need it? Is equipment maintenance included in my price – or not?
What is a fuel oil price cap?
A price cap protects you from changes in oil pricing. When you use a price cap to purchase your home heating oil, you will not pay higher prices if the market soars. Better still, if the price of oil drops, we charge you the lower rate. It's a win/win.
How does HB Home set price caps?
We analyze pricing trends and conduct market research all year long. HB Home Service Team has been delivering oil to central Pennsylvanians since 1914 – longer than any other oil provider around. Our experience relates directly to our ability to understand the market, properly supply our company in support of real and projected customer needs and evaluate market conditions to establish fair prices. We know when to buy oil in bulk, thus impacting our cost. We use all our data to establish a cap based on our wholesale price and other factors such as insurance.
Is there a fee for price cap protection?
Yes…BUT price caps are not profit for your local oil provider. Price caps are established by the actual oil supplier. In order to offer our customers a price cap (and the protection that comes along with it), we purchase insurance from the supplier. This allows us to protect you from soaring prices (and lets us pass lower prices along to you when the market dips). But this protection comes with a cost (a fee) from the original supplier. We do absorb part of this cost. But we can't absorb all of it. And that is what is reflected in the fee if you choose price cap protection.
Will prices be high this year? What will happen?
We wish we could answer this kind of pricing question, but we can't. Predicting the cost of any commodity, particularly one as volatile as oil, is difficult (if not impossible). Because we don't want to mislead our customers, we won't risk making price predictions that are inaccurate.
Your price cap programs allow you to pass along lower prices. How can you do this?
This occurs because of the way we negotiate our oil purchases. We buy options that allow us to sell the fuel back to our supplier when necessary.
Oil companies use different names for their programs. How many price protection options exist?
A. Local companies can be creative in naming their programs: EZ Pay, Smart Pay, etc. Primarily, these are marketing terms. But really, there are only two kinds of price protection: locking in prices and capping prices. Locking in (or fixing) the price establishes a set amount that you will pay during a season. Capping a price establishes a maximum price that you will pay during a season, but the price you pay will fluctuate, or change, during the season.
It's as important to carefully research your local oil company just as you would research your program options. We've all learned one way or another that not all companies are honorable and trustworthy. Selecting the wrong oil provider can leave you out in the cold when you need comfort the most.
Do your research before selecting an oil provider. Ask friends and family for referrals. Ask suppliers for references. Ask about licensing. Ask any question that helps you make an informed decision.
You talk about helping customers reduce spending on heating and cooling costs. Can you guarantee that your price protection plan will save me money?
Reducing your heating and cooling costs differs from helping you protect and predict your fuel oil price. No, we can't guarantee that you'll save money on oil. We can help you understand and budget for your oil.
If there are no guarantees about the market price, or my potential savings, do I need price protection?
This answer really depends on you and what you want to spend to protect your budget from market fluctuations. Some of our customers buy oil using the day to day market price without any negative consequences. This can be a risky strategy because the market can change so rapidly. Going with the daily market price gives you flexibility, but no protection if costs soar.
Remember, we lower your price if the cost of oil drops when you use one of our price protection programs. So one of the key benefits of using the daily oil price – buying when the price is low – is still given to you when you are in one of our programs. You don't miss out on low prices by being in a program. Passing low prices along to you is a guarantee that we make and keep.
If you have questions about whether or not you "need" price protection, please contact us at 717-232-4328 or click here to read more about our plans.
Are there "hidden costs?" What if I want to end my oil contract with you?
Good question. Yes, we do charge an early termination fee. When you sign up for a Price Protection plan, we are entering into a contract that triggers our purchasing of oil – and insurance designed to protect your price – on your behalf. We are held responsible for your contract with our oil supplier. As a result, we need to charge a termination fee if you decide to end your contract with us.
Is there a deadline to sign up for your Programs?
Our programs are available while supplies last. Prices may also change, depending on market prices.
I like the idea of spreading my payments over several months. How do you calculate my payments?
We review your fuel usage from previous years (delivery records). This lets us calculate your likely usage. We calculate the total likely amount for the upcoming season and divide it over the number of months in our payment schedule. This results in equal monthly payments. We can also include your service contract costs if you choose to add service to your fuel oil purchase.
Will this monthly amount ever change?
It might but it's rare that you would see a dramatic change. Sometimes weather and market changes require us to make adjustments. If you have a price cap, the cost cannot rise above this cap. If prices fall, your monthly payment will go down. If you are buying using the daily market rate, you will also see a change in your monthly payments – either up or down.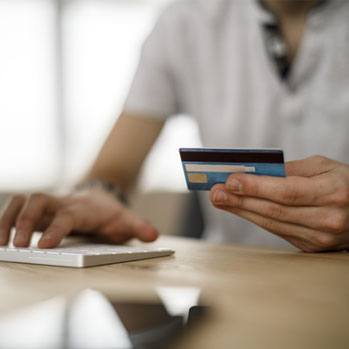 Why do you no longer require my signature to renew Smart Pay?
Many customers requested that we make the renewal process easier. That's why we no longer ask you to sign forms and remember to get everything back in the mail to us by a certain date. It's one less thing for you to worry about. All you need to do now to "opt in" is to make your payment each month.
How will you figure out my new monthly payment amount?
We take your average fuel use over the last few years and multiply it by projected prices for the year to get your total estimated fuel bill. Then we divide that total into 12 even payments. If you have a service agreement or a price cap in place and you have previously opted to have those charges included as part of your monthly payments, they will still be included in your new monthly payment amount.
What if your Smart Pay estimate turns out to be too high or too low?
If prices turn out to be much higher or lower than we anticipate, we may adjust your payment during the season, but normally we just handle it at the end of the program year by giving you a credit or letting you know that there is a balance due. In either case, neither of these affects your price at the start of the next program. They are either applied or owed after the new monthly payment amount is determined.
Do I have to renew my service plan or price cap?
No. These programs will be renewed automatically as well.
When is my first payment due?
Your first payment will be due on July 25 and on the 25th of each month afterward. You'll make a total of 12 monthly payments.
What if I don't like writing a check each month?
You have several options. You can set up automatic payments with your credit card. You can set up a recurring payment from your bank if you have online banking. Or, you can use our electronic funds transfer (EFT) service, which authorizes your bank to pay us without you having to write a check. We will give you an additional discount for using EFT. Just contact us and we'll get you set up.
I make automatic payments. Will this continue?
Yes. Your new payment will be deducted as before from the account on file. You don't have to do anything.
What should I do if I want to start making automatic payments with a different credit card?
Just notify us before you make your first payment on July 25 and we will update your account. We can set up automatic payments from your Mastercard, Visa, or Discover card.
What is the cap price for next year?
We will finalize this before the start of the new Smart Pay program.