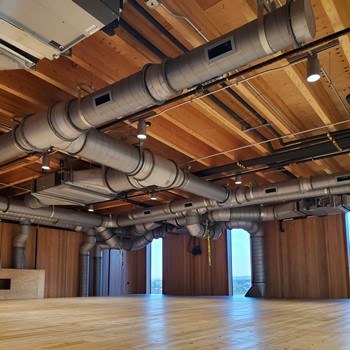 Design/Build
We design and build your heating, cooling, BAS and plumbing systems.
Whether it's new construction, renovations or retrofits, HB McClure's Design Build mechanical contracting team will accurately assess your needs and develop a plan to meet your long-term requirements and budget. Our expert design team will partner with you to engineer the optimal system at the best value.
Design/build consolidates responsibility for cost, quality and schedule.
Advantages of Design/Build
Conceptual Budgeting
Improved risk management – Cost, schedule performance and quality are clearly defined and change orders due to errors and omissions are virtually eliminated.
Faster project delivery — Functions such as estimating, value engineering and construction can start during the design phase, which reduces the overall construction duration. This enables earlier revenue generation for the owner.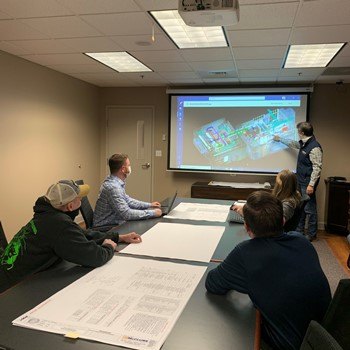 BIM
HB McClure Company uses the latest available software to provide our projects with an interactive visualization and real-time walk through of our largest projects. Giving us the advantage to navigate and explore the most efficient design and give our employees better project awareness to ensure the highest quality system available. We use BIM models for clash detection with other trades along with the structure to give us great foresight, enabling us to work ahead of the schedule. This advantage allows us to write "Request for Information" papers long before a problem can hold up job progress. HB McClure has worked with 3D modeling as a lead coordinator for projects up to 500,000 SF from the design phase to the project completion. We've been using 3D modeling since 2005 to design prefabricated systems using manufacturer spec fittings to ensure the highest accuracy for our BIM models.
Prefabrication
Whether you need to minimize your downtime or condense the overall installation schedule, our prefabrication team can build mechanical systems in-house which can be shipped and installed more efficiently than conventional methods. Leveraging prefabrication with technology including 3D scanning could benefit you through:
Less disruption to your operations through reduced downtime
Preconstruction visual of end-product to eliminate surprises
Improved quality control
More cost effective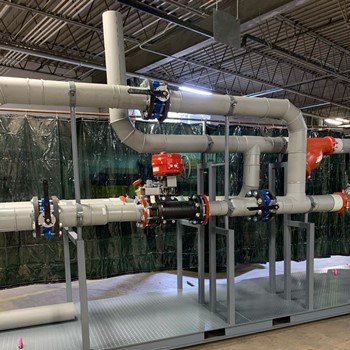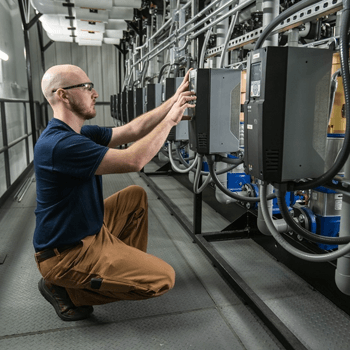 BAS – Building Automation Systems (Controls)
HB McClure can custom engineer a control solution specific to your project's needs, and follow that design with complete installation and
future service
. Merging HVAC systems and BAS functions into a single provider is more efficient and economical.
Today's controls can be as simple as a programmable thermostat or as complex as a Digital Direct Control (DDC) System with a graphic user interface, remote monitoring web access, alarm initiation, load shedding program, and lighting control. As a representative for ASI Controls for nearly two decades, we are one of their largest partners in the United States.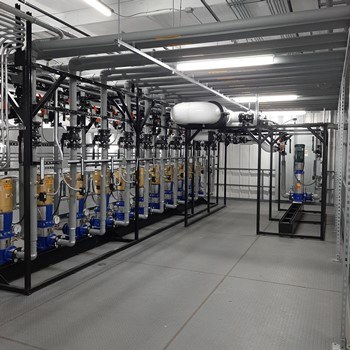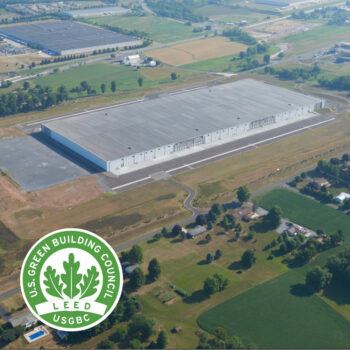 Commercial/Industrial HVAC Systems
Whether new construction, a building expansion, equipment upgrade or retrofit, you can trust HB McClure's 100+ years of industry expertise to do the job right. We will examine your current or planned space use and building envelope, discuss your expectations of comfort and operating costs, consider your future needs and make sure we are working to your budget.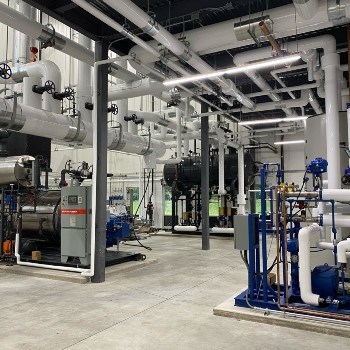 HB McClure is Central Pa's Leading Mechanical Contractor for Businesses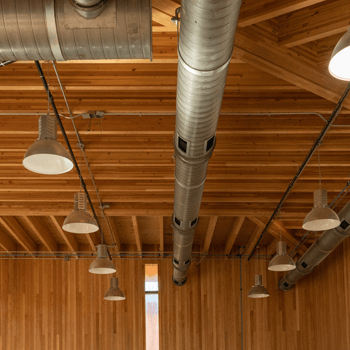 Companies with an HB McClure Preventive Maintenance Agreement enjoy:
Lower rates than non-contract customers.
Top priority in case of an emergency (over non-contract customers).
Guaranteed same-day emergency response.
A dedicated team from visit to visit. This saves time and expense.
The ability to budget, thanks to fixed, known costs.
Take a Look at Our Featured Projects
York College – Grumbacher Sport & Fitness Center
"This was a complex project with a very tight schedule. H.B. McClure came within 1% of reaching the productivity target."
Jim Saussaman, President, HB McClure Company
View Case Study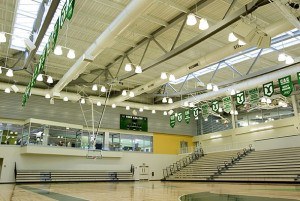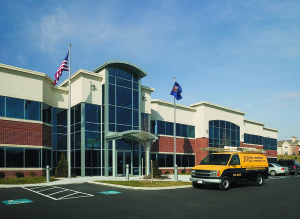 Bent Creek Office Building
"Our client was seeking a short-term payback on a highly-efficient HVAC system. A geothermal system delivered annual heating/cooling costs of $0.90 per sq. ft (average)."
Jim Saussaman, President, HB McClure Company
View Case Study
Spring Creek Rehabilitation & Health Care Center
"This Design/Build project required us to meet stringent building and health codes and execute the project without hindering daily operations. H.B. McClure was able to meet the goals and reduce project man-hours by providing comprehensive permitting-to-finishing services."
Jim Saussaman, President, HB McClure Company
View Case Study