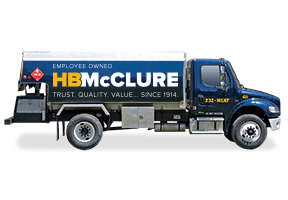 Today's Oil Price /Gallon
$3.10
Even if you are not enrolled in an HB McClure home heating oil program, you can still order oil from HB McClure!
Place your order! Placing your order from this page will charge you the day rate listed below.
To see how you could save up to $0.16 cents/gallon with our SmartPay Automatic Delivery, EFT payments, Senior Citizen and military / first responder discounts click here*: HB McClure SmartPay
*Maximum savings is $0.16 per gallon.