Quality cooling service is only a phone call away: 717-845-4328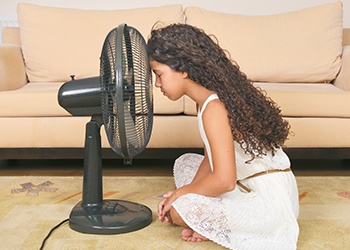 If you live in York, PA and are experiencing problems with your cooling system, there's no time to waste. As temperatures increase your comfort will only decrease, and you have to act fast to resolve the issue. HB McClure can help. Our team of residential cooling technicians is reliable, responsive, and local, so we can be at your home as quickly as possible to perform repairs and restore your comfort.
Whether you're having a cooling emergency or your system is just a little under the weather, call us to have a professional diagnose and repair your cooling system. You can also request an appointment online. We provide service for:
Heat pumps
Geothermal cooling
Air conditioning units
Ductless mini splits
HB McClure has been serving residents of York for over 100 years, and we'd be happy for you to be the next York home we can help. Plus, if you're a first-time customer, you could save 10% on your cooling repair! Call 717-232-4328 or click to request an appointment online today. We offer AC repair, installation and maintenance services as well as heating services.
Contact HB McClure to schedule a Residential or Commercial estimate, service, or fuel delivery appointment.