What is a LEED Certification?
Leadership in Energy and Environmental Design (LEED) is a certification that is available worldwide for commercial buildings, residences, and civic-plan neighborhoods. This certification is bestowed upon projects that follow the environmentally friendly design and energy practices put in place by the U.S. Green Building Council (USGBC). At HB McClure, we have been working together with owners to help them maintain their heating and cooling systems in the most efficient manner possible.
The ABCs of LEED Certification
There are different types of certification, depending on the use of your building:
Commercial
School
Healthcare / Hospital
Retail
Which LEED Designation is the Right One for You Project?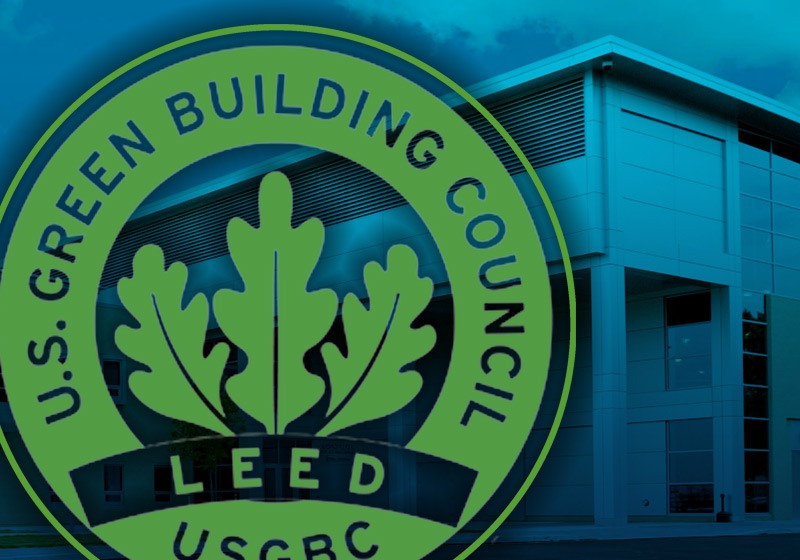 There are also designations for new build and renovation projects. In many cases, the LEED certification has the greatest impact on the ongoing management and maintenance of the building. A partnership with HB McClure for the management of your building is an effective way for you to remain in compliance of your LEED certification without having to get bogged down in all of the details of the guidelines.
We can help you to maintain your certification at its present level or help you to achieve a higher level of certification. Presently, the certification is available to those that meet the guidelines for Certified, Silver, Gold, and Platinum. These guidelines are put in place to benefit both the environment and the lives of the people inhabiting or working in the building. The higher your LEED score, the lower your overall environmental impact.
Energy Efficiency Now, and Into the Future
Utilizing heating and cooling systems that are energy efficient is one way to have a significant impact on your LEED score. At HB McClure, we carry the top energy systems for HVAC, and we also offer top of the line air filtration systems. Indoor air filtration, duct cleaning, and ongoing maintenance are three services that we provide that can affect your LEED score and designation. If you are considering a new-build or an extensive remodel project, we can help you to design a heating and cooling system that will keep you in compliance with your LEED certification. Our team is dedicated to providing the service that you need to efficiently run your building systems. Let's discuss your requirements and work together to find a solution that fits your LEED designation goals.
We Recommend. You Decide
Are you interested in learning more about LEED certification and if it is appropriate for your next building project or renovation? At HB McClure, we are here to answer all of your questions about your next building project. Contact us today to learn more about how a partnership with us can improve your building now and well into the future.