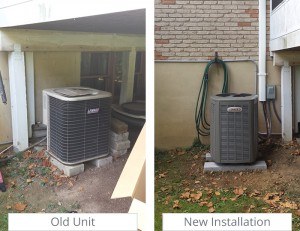 HB McClure arrived on time (0800), trenched for lines, set the tank I purchased from them exactly where I wanted it placed on my property, hooked up everything, disconnected the "Old Suburban Propane Tanks" (which is a whole other story about Suburban Propane),  tested all connections and new regulators for leaks, cleaned up everything and checked in with me prior to leaving to see if everything was done to my satisfaction.  Installation took approximately 4 hours.  Very Pleased with HB McClure's service and work! Would highly recommend them.
Thanks for rescheduling our repair work to an earlier date. We had a much more comfortable weekend.
I have always been pleased with the service from your company- from the installation of my AC to the annual maintenance. The tech, Aaron, was courteous, competent and a credit to your company.
Quick response to an emergency call and Daniel Cashman left our home very clean when he left. Daniel is indeed an asset to your company. Look forward to having him again.
I am impressed with how quickly you responded to my plumbing leak. Good work all around!
Trust goes a long way. I had two other companies here for the sewer gas smell – I had an estimate of over $750.00. You fixed the same problem for $157.00. I thank you for your honesty!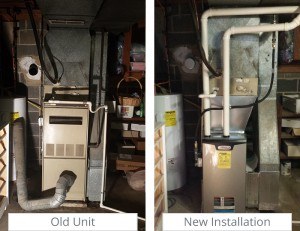 When I called, the person who answered tried to alleviate my fears that my house was not going to blow up (it was a really LOUD banging noise). They arrived earlier than expected the next morning, which was a good thing. He found the problem quickly but stayed long enough to make sure everything was okay and to make sure if the furnace was running properly.
Installed A/C ductwork to my lower level from the attic of my ranch home. Fantastic. I received multiple quotes on this job and not only was McClure's the most competitive, it made the most sense. Another company quoted me a price of over $6,000! McClure did it for less than $1,000. The salesman and installing tech were very knowledgeable and communicative in regards to the job. I am having them out to bid another job at my home next week as they seem to have a leg up on competency and reliability within this trade.