High-Pressure Sewer Jetting for Home and Business
Neglected drains and sewer lines create costly problems. Let us help.
Improper drain and sewer line maintenance can create costly problems such as obstructed sewer lines, clogged pipes, backed-up sewer systems, and more. The results of these problems are both unpleasant and expensive. Drain and sewer line problems occur in your home, your business, even at municipalities that manage large quantities of "material."
Drain and sewer line problems are often preventable. HB McClure's trained technician can inspect your drains/lines and identify what the right course of action will be. They will then use non-chemical, high-pressure water to remove clogs and obstructions that are poised to cause big back-ups and blow-outs in the future.
HB McClure's Sewer Jetting services include:
Drain Inspection – identify the problem to ensure proper service
Drain Cleaning – remove blockages caused by grease, waste, and other debris
Drain Repair – damaged pipe replacement or repair with minimal obstruction of your yard or water/gas/electric lines
Our Sewer Jetting services provide solutions for leaking pipes, broken or damaged pipes, general buildup, and more for both commercial and residential drain and sewage lines.
Other applications include:
Storm Sewer Lines
Clogged Sewer or Drain line
Partially Clogged Grease lines
Manhole Cleaning
Root Removal
Pull Rope Installation
Kitchen Floor Basket Drains
Agricultural Field Drains
And more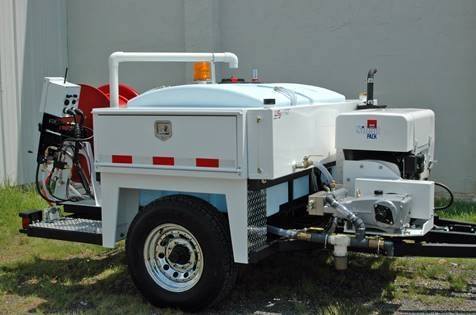 Maintain your Drain with HB McClure
We are the leading local, dependable, and affordable experts in plumbing installation and service in Harrisburg, Carlisle, Hershey, York, PA and surrounding areas. The equipment we install is backed by some of the best warranty programs in the business. Thousands of homeowners and businesses in central Pennsylvania have trusted our licensed and insured experts to get the job done right – the first time.
Our Sewer Jetting units:
Have the capability to clean drains from 1" up to 24"
Use high pressure water of up 4000 PSI and 18 gallons per minute
Are qualified to use in residential, industrial, or commercial applications
Provide powerful all-purpose cleaning: roots, grease, debris
HB McClure uses a US Jetting Model 4018 jetter. US Jetting has over 25 years of experience manufacturing sewer jetters, with over 3,000 units within the United States and in 31 countries around the world, setting the standard in the high pressure water jetting industry.