Help a Neighbor in Need:
Feel the Love™
HB McClure cares about the communities we serve. That's why we're participating in the Feel the Love™ program sponsored by Lennox® Industries.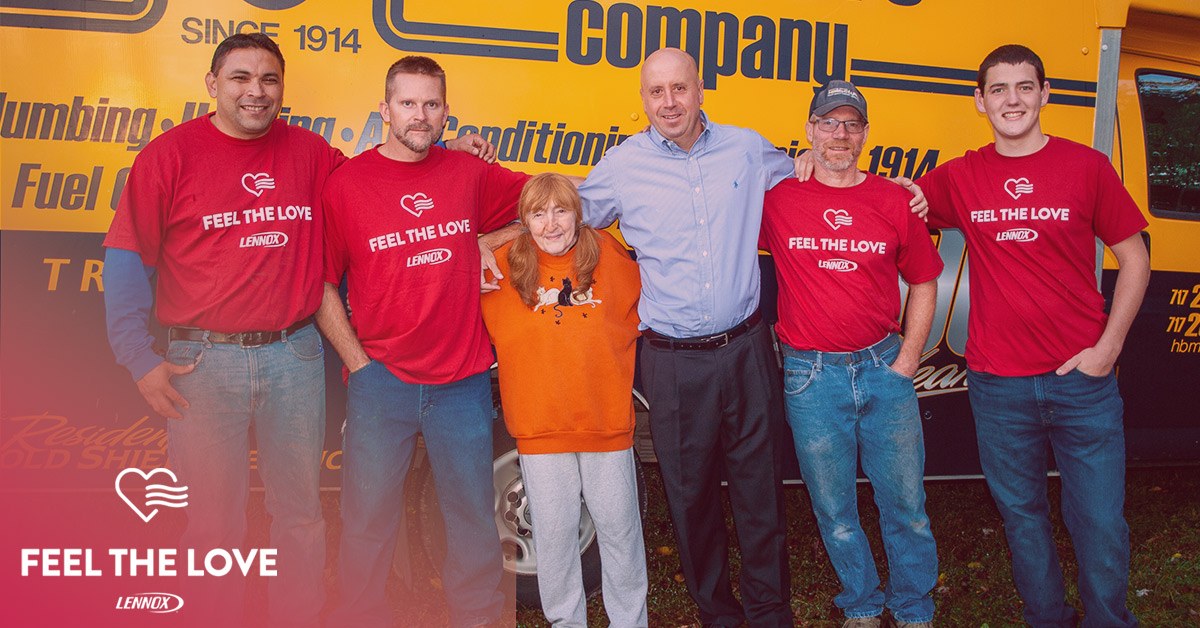 The Feel the Love program donates home heating and cooling systems, including equipment, installation materials, and time, to neighbors in need across the U.S. and Canada. Lennox donates the equipment, and HB McClure donates labor and materials to customers within our service area who have been nominated by you and selected by Lennox.
Nominating someone for the Feel the Love program is simple.
You will need:
Your nominee's name
Your nominee's address
A brief explanation about why your nominee is in need of a new furnace or AC unit
Your nominee must be a homeowner and demonstrate need. Examples of demonstrated need include: someone who has fallen on hard times, someone impacted by a natural disaster, and seniors living in homes with older systems. Nominations will be accepted through August 31, 2020.
More About Feel the Love
Through Feel the Love (formerly known as Heat U.P.), Lennox dealers have installed more than 1,000 high-efficiency furnaces and contributed more than $4 million in support of local communities.
For you and for us, this is a great opportunity to support our neighbors who need a little help and give them the heating and cooling equipment they need. Your nomination is a simple way to let someone in your neighborhood know that you understand their needs and you want to help. Thank you.
–The HB McClure Helping Hands Committee