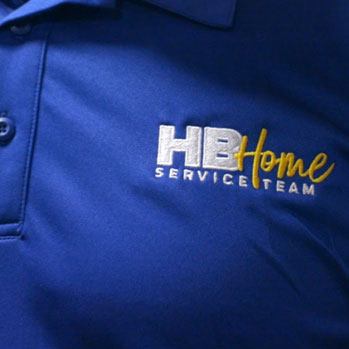 2014
100 Year Anniversary – [ 225 employees ]
Download a PDF copy our 100th Anniversary brochure by clicking here.
1914
Herbert Bassett McClure bought into Fisher Brothers and formed Fisher McClure
The cost of gas is about $0.12 per gallon depending on location: The cost of a new home is: $6,156.00
Air conditioning comes home for the first time. The unit in the Minneapolis mansion of Charles Gates is approximately 7 feet high, 6 feet wide, 20 feet long and possibly never used because no one ever lived in the house.

1931
Articles of incorporation for HB McClure
Office moved to 1515 Derry Street
H.H. Schultz and J.Q. Sherman invent an individual room air conditioner that sits on a window ledge – a design that's been ubiquitous in apartment buildings ever since. The units are available for purchase a year later and are only enjoyed by the people least likely to work up a sweat – the wealthy. (The large cooling systems cost between $10,000 and $50,000. That's equivalent to $120,000 to $600,000 today.)
1939
Packard invents the coolest ride in town: the first air-conditioned car. Dashboard controls for the a/c, however, come later. Should the Packard's passengers get chilly, the driver must stop the engine, pop open the hood, and disconnect a compressor belt.

1942
The United States builds its first "summer peaking" power plant made to handle the growing electrical load of air conditioning.

1946
Bill McClure Sr. started – [ 6 total employees ]

1948
Begin selling fuel oil

1950s
In the post-World War II economic boom, residential air conditioning becomes just another way to keep up with the Joneses. More than 1 million units are sold in 1953 alone.

1969
Bill McClure Jr. started – [21 employees ]

1970s
Window units lose cool points as central air comes along. The units consist of a condenser, coils, and a fan. Air gets drawn, passed over coils, and blasted through a home's ventilation system. R-12, commonly known as Freon-12, is used as the
refrigerant.
1973
1st residential geothermal installation

1978
Adopted distinctive Blue & Gold truck paint scheme

1979
1st off-site warehouse located at 17th & Chestnut Street
1982
1st $100,000 job – West Shore YMCA renovation/ expansion
Moved warehouse to 10th and Mulberry Street

1984
Robert F. McClure – [ 50 employees ]
1st $500,000 job – Simpson School renovation in Mechanicsburg

1986
1st $1,000,000 job – Cedar Run mid-rise senior living
1987
1st commercial design/build water source project – McCormick building North Front Street

1990
Moved warehouse to 7th and Graham Street

1991
1st million sq/ft warehouse job – Sherman Williams in Fredericksburg
1993
1st commercial design/build geothermal project – Heritage Hills Hotel in York

1999
Consolidated office and warehouse to current 80,000 sq/ft location South 17th Street

2004
Completed our 1st $10,000,000 job – Bethany Village
2008
Bob Whalen – [ 195 employees ]
2009
1st commercial solar thermal job – Cumberland County Housing Authority

2010
ESOP – [ 202 employees ]
2014
100 Year Anniversary – [ 225 employees ]
2015
Continued Growth – [ 388 employees ]
2016
Continued Growth – [ 500+ employees ]