The New Spring 2019 Issue of Homefront Is Here!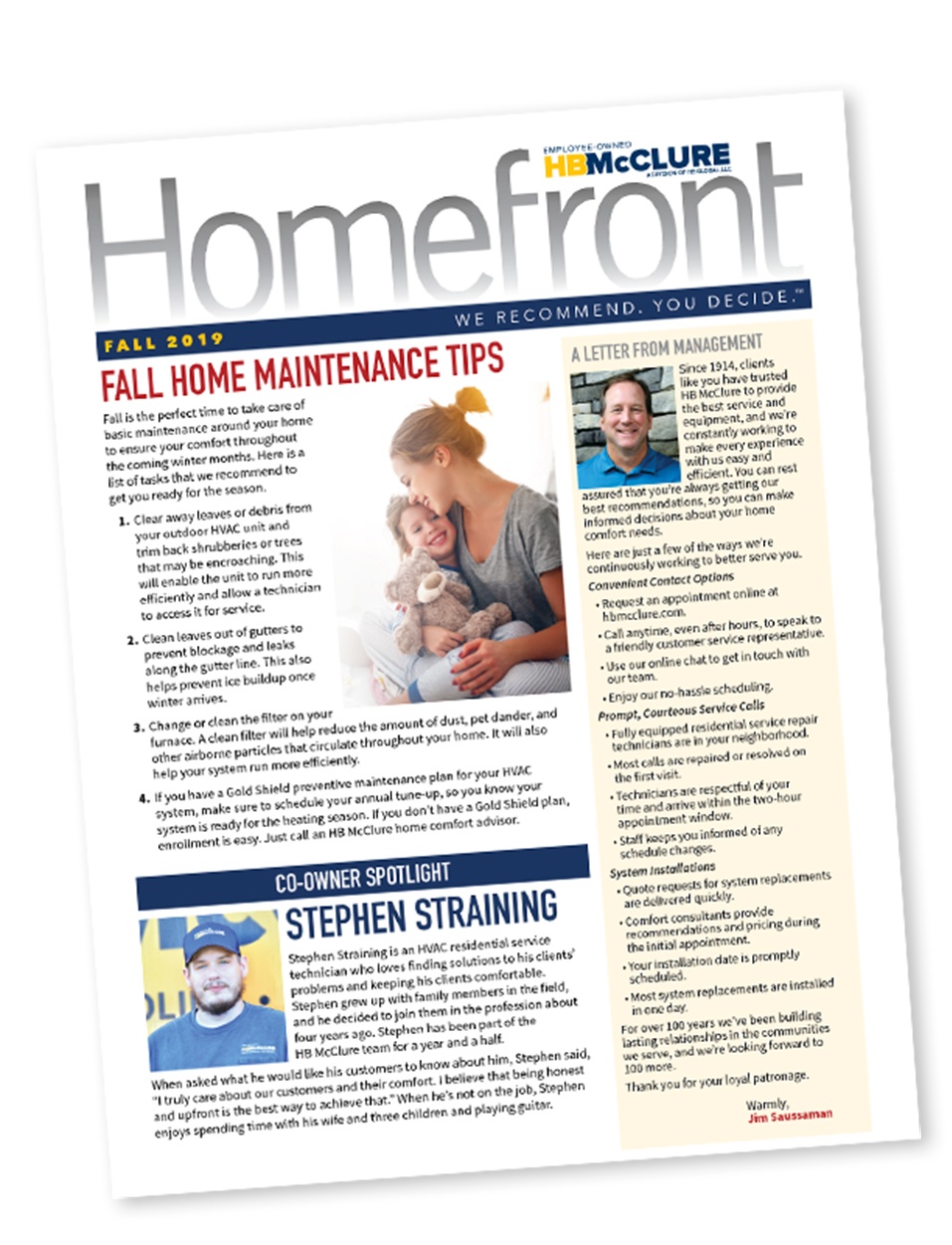 Download
Homefront Spring 2019
Please take a moment to read this latest edition of Homefront, where you'll find homeowner tips and special money-saving offers to get you ready for the upcoming cooling season.
In this issue:
Benefits of a cooling system tune-up
HVAC spring cleaning tips
Does your home need duct cleaning?
Big rebates on Lennox® and Fujitsu
Discounts on duct cleaning and air purification
As an employee-owned company, we take pride in being your trusted advisor. You can count on us to listen to your needs, recommend the best solutions, and provide expert service for all of your home comfort needs.
For more information or to schedule an appointment, call HB McClure at 717-232-HEAT (4328). You can also request an appointment online.