Commercial Preventive Maintenance
True Preventive Maintenance from HB McClure
When complex mechanical, plumbing, or electrical systems are forced to operate without proper care, efficiency is lost, energy costs increase, and failure becomes inevitable. Preventive maintenance keeps equipment and systems operating reliably and at peak efficiency. By following a year-round plan that blends proactive maintenance and troubleshooting, preventive maintenance addresses potential operating issues before they lead to costly failure. The result is maximum equipment life and reliable uptime at a significantly reduced cost compared to only maintaining and repairing equipment and systems as problems occur.
HB McClure Preventive Maintenance includes:
Yearly plan and advance schedule
Repair tracking
Remote field service capabilities
Customer priority
Guaranteed emergency response
Equipment Benefits:
Maximized equipment life
Increased efficiency, reduced energy use
Improved reliability and uptime
Lower overall operating costs through fewer repairs
Predictive repairs
Download True Preventive Maintenance to learn more.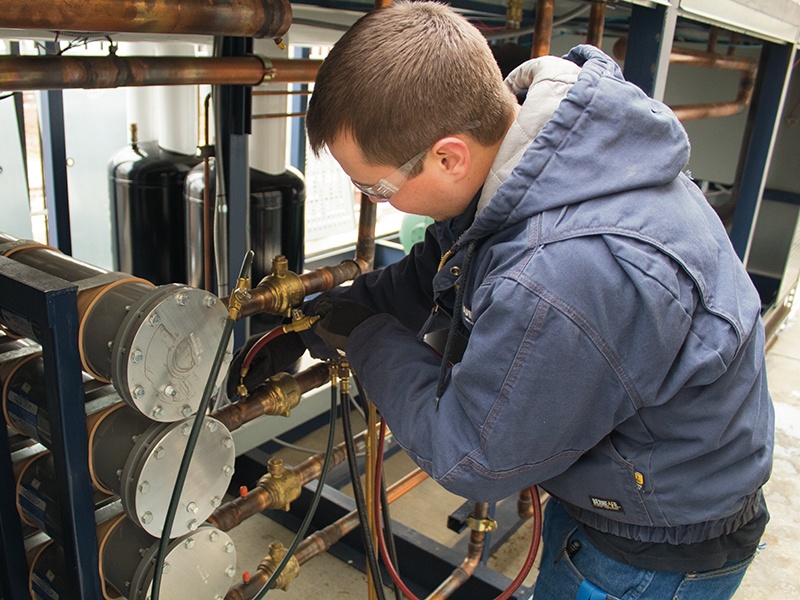 HB McClure Snapshot
Employee-owned company
100+ years in business
More than 60% commercial clients
100+ service technicians
24/7/365 service
Credentials
R-Stamp Certified
Medical Gas Certification
Master Licensed Electricians
LEED Certified
Licensed PEs
CADPIPE Experts
ABC Member
ASHRAE Member
COSTARS
NFPA 70e Compliant