Commercial On-Demand Service
Ready to Lend Your Team a Hand with Responsive On-Demand HVAC and Mechanical Systems Service
HB McClure's on-demand service team will work with yours to address any maintenance or repair needs you may have. We're exceptionally responsive, easy to work with, and happy to lend a hand to your team. We'll also make recommendations as appropriate for maintenance and repairs that will extend your equipment life and protect valuable uptime. We'll provide priority response for all of your mechanical, plumbing, and electrical needs, and we also offer specialty services, including R-Stamp and industrial boiler expertise.
HB McClure's On-Demand Services include:
24/7/365 Emergency Service
Design/Build
Preventive Maintenance
Industrial Boilers
R-Stamp Certified Repairs
Chillers
Heating & Cooling
Plumbing
Refrigeration
Electrical
Generators
Water Conditioning
Geothermal
Duct Cleaning
BAS/Controls
Engineering
Download Responsive On-Demand Service to learn more.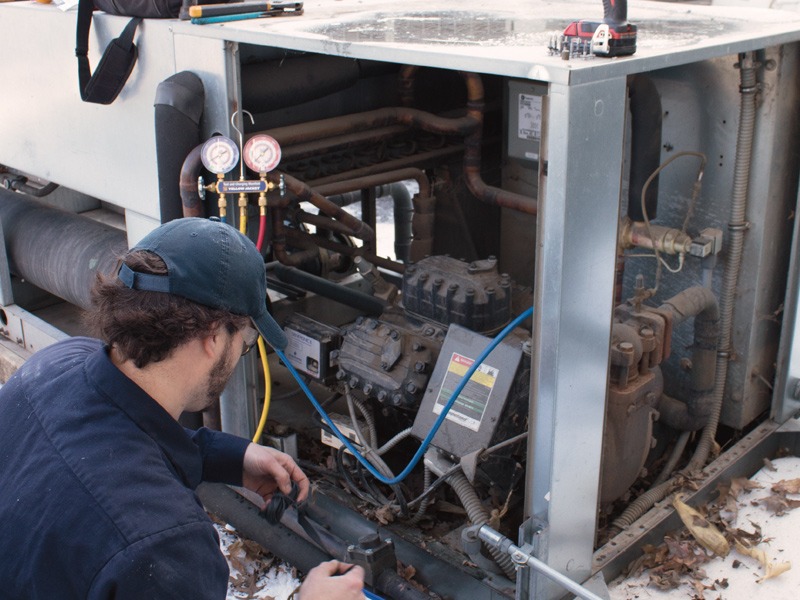 HB McClure Snapshot
Employee-owned company
100+ years in business
More than 60% commercial clients
100+ service technicians
24/7/365 service
Credentials
R-Stamp Certified
Medical Gas Certification
Master Licensed Electricians
LEED Certified
Licensed PEs
CADPIPE Experts
ABC Member
ASHRAE Member
COSTARS
NFPA 70e Compliant