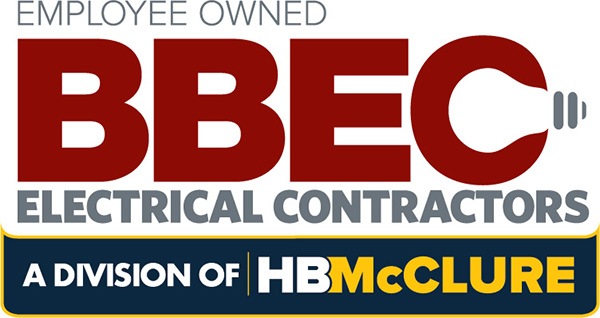 BBEC Electrical Contractors has merged with HB McClure Company, LLC. Previously, both companies had worked closely on projects over many years.
Commercial & Industrial Electrical Contracting Services
We offer comprehensive commercial and industrial electrical contracting services delivered by our experienced team of Certified Journeyman Electricians. Services offered:
Commercial:
Commercial construction comprises the majority of BBEC's work that includes healthcare, retail, schools, churches, business and medical offices, gas stations, stores, restaurants, and mixed-use buildings. Scope of work varies from the basic electrical needs of a new building shell to telecommunications wiring and custom specialty lighting required by the building's tenants. Other projects include renovations and upgrades, such as adding a larger capacity electrical service or installing new system components such as an emergency generator or UPS system.
Design/Build:
Since the 1980's, BBEC has coordinated with owners, contractors, and vendors to design/build and construct electrical systems to suit the end-users' needs. BBEC has invested in the technology and training to determine the most energy-efficient and cost-effective lighting and power distribution for these projects while ensuring compliance with federal, state, and local building codes.
Industrial:
Industrial and manufacturing industries present their own unique challenges. The power needs of large equipment and machinery, motors, or generators often require higher voltages or increased system capacity, while high-bay facilities like warehouses often have special lighting considerations. BBEC has experience with a variety of industrial projects, ranging from distribution centers to manufacturing plants.
BBEC provides electrical services for all of your commercial projects from concept to completion.
a large pool of technicians ready to quickly respond to your critical needs or emergency situations.

a design-build mechanical contracting team that can assess your project and develop a plan to meet your schedule and budget.

a comprehensive commercial service offering, including expertise in industrial boilers, refrigeration, plumbing, HVAC, and preventive maintenance.