Financing Options That Will Fit Every Budget
Giving You Peace of Mind While Keeping Your Homes Comfortable
Don't let a small budget stop you from getting what you really need. That's why HB Home Service Team offers promotional financing options when unplanned heating, cooling or plumbing purchases happen.
When you apply online your information remains secure, and our lending partners are quick to respond with their credit determinations.
Mariner Finance
Mariner Financial Services offers 90 days with a monthly payment. They also offer up 48 months with a low monthly payment. Founded in 2002 by a group of leading experts in the consumer finance industry, Mariner Finance was established to provide customers with creative, flexible, and convenient lending options. At the core of Mariner Finance is the principle that superior customer service is the driving force behind building lasting relationships.
NOTE: Must be Pre-Approved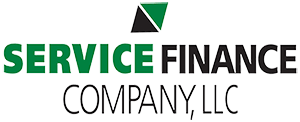 Service Finance
Service Finance Company, LLC is a nationally licensed sales finance company and an approved FHA Title I Lender. We are a primary lender providing installment loan solutions for qualified borrowers with favorable consumer interest rates and extended repayment terms. That way, you can invest in your home's comfort or respond to unexpected heating and cooling needs without breaking your monthly budget.
With Financing From Service Finance Company, LLC, You'll Enjoy:
Flexible promotions and competitive interest rates
Fast credit decisions and funding
Credit lines customers can handle
High quality, friendly service
Call us today for complete details!