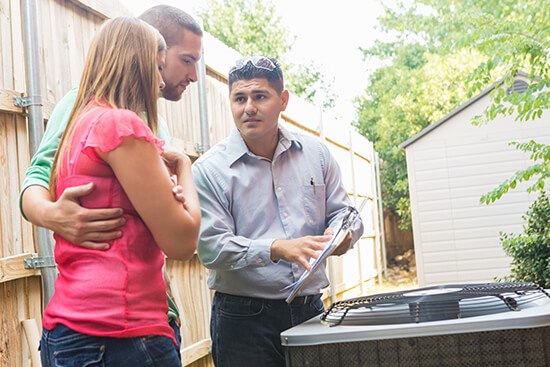 Dallastown's Air Conditioning Replacement Crew
HB McClure is here to help when you need an air conditioning replacement in Dallastown, PA. Since 1914, we've been focused on customer satisfaction. Thanks to our high level of proficiency, we can fulfill your cooling needs to your complete satisfaction. We'll learn about your preferences when we consult with you. During the process, you'll realize that our knowledgeable technicians are a joy to work with. We install new AC systems swiftly. Plus, we demonstrate what it means to be 100% committed to excellence.
Look to us for:
Top-of-the-line air conditioning products
Quick response times
Terrific customer assistance
Budget-pleasing AC installation services
Our central air conditioning solutions will properly ventilate your home in Dallastown. From us, you will always get an air conditioner that's worth your money. All our cooling products are superior in quality. Furthermore, all our technicians wade through AC projects competently. That's why we want to be responsible for keeping you cool and comfortable.
Central Air Conditioning in Dallastown
Let us end your AC concerns in Dallastown with our central air conditioning service. An energy-efficient air conditioner is a wise investment. Not only will it lower your utility bill, but it will also better cool your home. While we're tackling the installation, you won't have a problem getting our attention. We are responsive and friendly to our valued customers. Also, our technicians will work with your expectations in mind. This means you can expect them to do a superb job in a timely manner.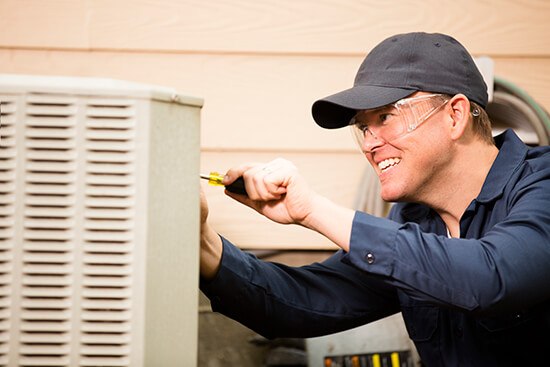 A new AC could:
Boost your energy savings
Maximize your indoor comfort
Outperform your old AC unit
Improve your indoor air quality
Installing your new air conditioner won't be a time-consuming process. We set our focus on delivering fast turnarounds. After the installation, we'll tidy up the area to make you even happier.
Dallastown AC Installation Experts
Property owners benefit from hiring us. We provide comfort-enhancing systems and honest pricing. On top of that, we make it a point to eliminate obstacles and prevent unnecessary delays. Top-notch financing options are available for those with approved credit. To keep you comfortable and relaxed inside your home, we want to build a long-term relationship with you. Count on us to showcase our remarkable professionalism on every job. We are fully licensed, insured and devoted to local residents.
Call HB McClure today if your home in Dallastown needs a newer AC unit. Our skilled technicians will tackle any AC repair, maintenance or heating installation service call.