For emergency plumbing services in York, PA, call HB McClure at 717-845-4328.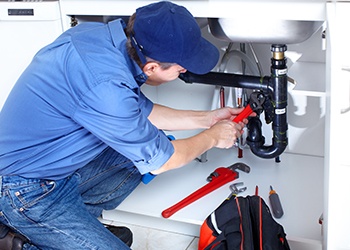 If you're experiencing a plumbing issue or emergency in York, HB McClure offers 24/7, fast-response service. Call 717-845-4328 (HEAT) to schedule an emergency appointment with a plumbing specialist if you're experiencing:
Leaky faucets
Clogged toilets or drains
Frozen or burst pipes
Inconsistent water pressure
Failed water heater
Broken or backed up garbage disposal
You don't need a service contract to take advantage of our round-the-clock emergency services—any homeowner in York, PA can call us to address plumbing issues.
HB McClure's plumbing specialists can handle more than emergencies, too. We can assist in projects like replacing a water heater. Set up an appointment to learn more.
Contact HB McClure to schedule a Residential or Commercial estimate, service, or fuel delivery appointment.