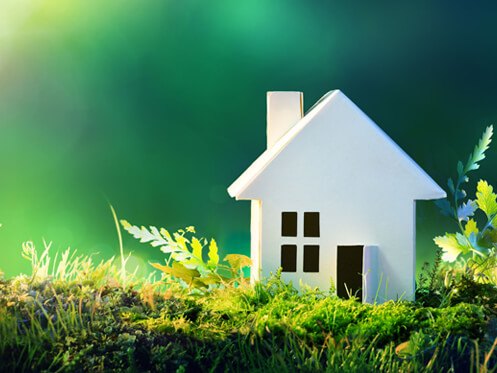 When looking at HVAC equipment, SEER ratings are something that is frequently brought up. This method of measurement can tell you how well a system will function in certain conditions, but it is not quite as simple as just picking the machine with the highest rating. Understanding how SEER ratings really work will help you find the right air conditioning system for your needs.
The Meaning of SEER Ratings
SEER stands for Seasonal Energy Efficiency Ratio, and it is used to measure the basic energy efficiency of a system. The SEER rating for an AC is calculated by looking at the cooling output of an AC over an average cooling season. To test this, an average is calculated for a situation where the indoor temperature is held at a consistent number and the outdoor temperature fluctuates between roughly 60 Fahrenheit and 100 Fahrenheit.
This number is then divided by the amount of energy the AC used in watt-hours to create SEER rates. It is normal for SEER ratings to fluctuate a bit depending on the outside temperature and indoor conditions. Therefore, the number attached to a machine will be the unit's maximum rating. This means the SEER number on any AC can reach as high as that number in optimal conditions.
What Is a Good SEER Rating?
When it comes to SEER ratings, a higher number is usually more ideal because it indicates that the system is more energy-efficient. The exact number that counts as a "good" rating is up for debate though. Air conditioners made in the past 10 years or so usually have a SEER rating of around 8 or 9. This is decent, but not that efficient. Most states have moved to regulations that require all new air conditioners to have a SEER rate of 13 or 14, which provides standard, well-rounded efficiency. However, you can get as high as around 25 SEER in some conditions.
Do All AC Parts Need the Same Rating?
An important factor to consider when looking at SEER ratings is that different components in your HVAC system can have different SEER rates. However, having one component with a drastically higher rate than other parts will not do much to improve overall efficiency. Since all the components have to work together, your system's SEER rate will be similar to the lowest-rated product. If you want to increase the overall SEER rate for your system, you usually need to talk to HB Home Service Team about our installation services. We can install all components instead of just switching out a single piece.
How to Find the Right SEER Rating for You
Usually, the challenge of finding the right SEER rating for your home is all about balancing your budget, your desire for efficiency, and your cooling needs. Higher SEER ratings do mean your system is more energy-efficient, so it costs less to run it. This also means it is more environmentally friendly.
Higher SEER ratings are especially important in southern states where ACs are run almost year-round. As a result, most southern states have a minimum SEER requirement of at least 14 while northern states have minimum requirements of 13. If your main priority is energy efficiency, a high-SEER unit that rates around 21 can provide you with the most energy savings.
However, machines with a very high SEER rating tend to cost a lot more. In some cases, the price can be so high that it does not offset any utility savings. There are many other ways to improve HVAC efficiency, including regular system maintenance, programmable thermostats, and adjusting ductwork arrangements. Therefore, some homeowners on a budget may find that their best SEER rating is just the minimum. Even a SEER rating of around 13 is far better than the older machines rated around 8, so you can still get plenty of energy savings with a mid-level SEER rate.
We can help you pick out the best SEER rating for your needs, and we will help you maintain your system to run as efficiently as possible. Our friendly technicians also assist with repairing, installing, and maintaining heating and plumbing systems. Schedule your next service visit today by giving our company a call.