What is a Home Comfort Assessment?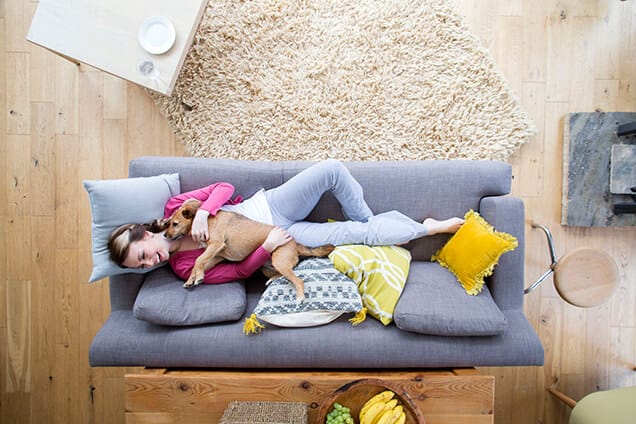 A home comfort assessment is a complete evaluation of the air quality of your indoor home environment for the purpose of providing a customized solution to issues negatively impacting overall comfort levels. Following are just a few of the many benefits residents of Harrisburg and surrounding areas can gain by scheduling a home comfort assessment with HB McClure today.
You'll Save Money
The assessment will also identify areas where you can save on monthly utility bills as well as catch small problems that you may not even have noticed yet, preventing them from blossoming into serious inconveniences. For instance, slow, undetected water leaks occurring in hidden spots such as behind hot water tanks and washing machines can result in mold infestations and structural damage to the home if not discovered on time.
A home comfort assessment will also determine strategies for saving money on monthly utility costs by testing for energy leaks in places such as attics, windows, and doors. An insulation inspection will also be performed to ensure that your current insulation is free of energy-wasting defects such as hidden holes and hollow wall spaces.
You'll Have Better Air Quality
Constant exposure to high levels of indoor air pollution can cause health problems ranging from mild irritation of the respiratory system to fully blown asthma and other serious diseases. An environment that's overly humid, for instance, provides a fertile breeding ground for the development of mold colonies, and many people experience severe allergic reactions to these fungal organisms. Other culprits include pollen, pet dander, and dust mites.
Modern homes or those that have been remodeled may be at higher risk for indoor air pollution because they're simply too airtight. The skilled technicians at HB McClure will use a Blower Door Test to determine how airtight your home is and make recommendations based on their findings. They'll also use an airflow diagnostic tool to ascertain whether your ductwork is contributing to unhealthy levels of indoor air pollution due to unseen malfunctions and blockages. The technician will also perform a static pressure test using an instrument known as a digital manometer to see if your duct system is functioning as it should.
For over 100 years, Central Pennsylvania has trusted HB McClure to take care of its home comfort needs. We're ready to serve you with expert technicians who will listen to your needs and recommend the best solutions. Please feel free to contact us or use our online contact form to send us a message for more information on how a comprehensive home comfort assessment can improve your quality of life today!