Well Systems: Maintenance & Repair
If your home relies on a well for water, regular preventative maintenance is essential to ensure the reliable performance of your well system and the safety of the water coming into your home. HB McClure recommends an annual inspection and scheduled maintenance, and we can repair or replace any component of your well system.
HB McClure well services include:
Pump/tank replacement
Correcting water flow and pressure issues
Water testing
Water conditioning system installation and repair
Visual inspection of well site and well components
Correcting electrical supply problems
Service plans
24-hour emergency service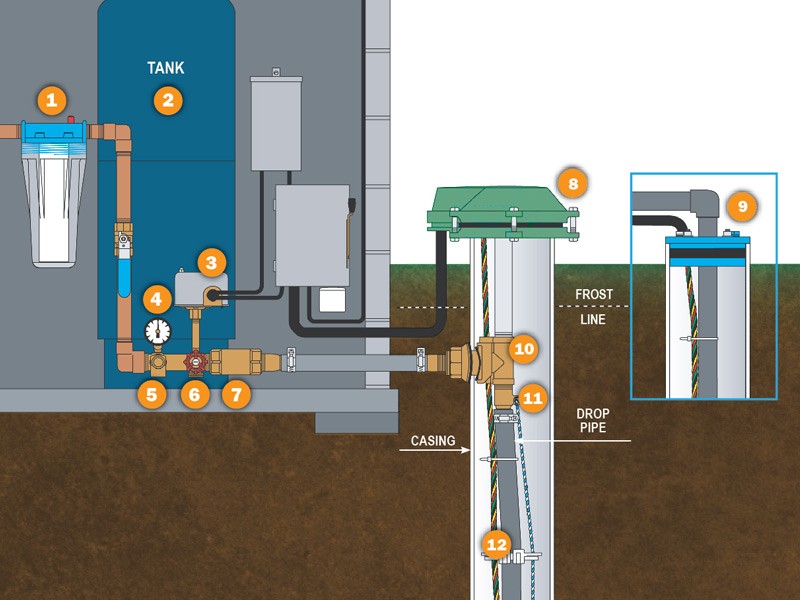 HB McClure also offers additional services and solutions that enhance well performance and water quality, including:
Water Pressure Control
Water pressure control improves your well system performance by maintaining constant water pressure, regardless of how many people or appliances are using the water at the same time.
Filter Systems
Our filter systems offer the versatility to meet all of your large-capacity filtration needs, including high-flow and heavy sediment applications.
UV Light Systems
UV light systems treat your water supply by applying UV light that penetrates bacteria and disinfects your water while inactivating 99.99% of harmful microorganisms.
Whatever your well system needs, HB McClure is your trusted advisor for all of your inspection, maintenance, and repair services, so you don't have to worry about a thing.
To learn more about well system maintenance and repair or our many other plumbing services, call us at 717-232-4328 or download our Plumbing Catalog.
Contact HB McClure to schedule a Residential or Commercial estimate, service, or fuel delivery appointment.