Be Prepared for the Unexpected
Power loss can cause a serious situation in your home. You could end up with no heating or cooling during extreme weather conditions and your family can suffer financial losses (such as food spoiling) with long-term power outages.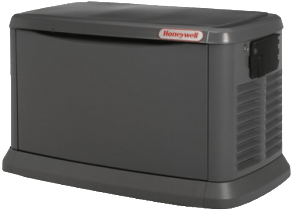 Ensure that your family meets its normal residential needs for electricity when the power goes off. Let the professionals at HB McClure help you get a back-up generator with the most value at the best price. We'll help you choose the right generator for your home—not too large or too small. And we'll assess your complete needs to ensure you have enough power to cover all the essentials: refrigerators/freezers, well pumps, sump pumps, heating, cooling, key light circuits, garage door opener unit, even an aquarium.
HB McClure will handle the installation of your new generator for you, including all the complex wiring and connecting the fuel source—in most cases natural gas or a propane heater fuel line. We offer full-service propane delivery, including tank installation and site piping.
Choose HB McClure to supply your back-up generator system and you'll be covered when the unexpected happens.
Contact HB McClure to schedule a Residential or Commercial estimate, service, or fuel delivery appointment.