Top Plumbing Service in Perry County

Residents of Perry County, PA, rely on us for quality plumbing service. Our work is backed by more than three decades of experience. Due to extreme winter temperatures, your home doesn't need plumbing problems. Our experts will fix your boiler or water heater so that you can have a supply of warm water.
When you need a skilled Perry County plumber, you can count on us to get the job done right the first time. At HB McClure Home Service Team, we offer comprehensive services in Perry County. We are dedicated to meeting all your plumbing needs.
Why choose us?
Locally owned and operated company
24/7 emergency repairs
Highly trained plumbers
Certified experts
High-quality workmanship
100% customer satisfaction
Friendly staff
Reliable Perry County Plumbing Service
If your plumbing system has any issues, you can rely on us for quick and immediate services. Our skilled plumbers have undergone extensive training to handle all projects. For urgent situations, we offer emergency repairs around the clock. We will arrive at your place at the agreed time to start the job.
We show up with the right tools and equipment to work on the plumbing problems. You can expect comprehensive services, including repairs, maintenance, and plumbing installation. Our primary goal is to get your needs met as quickly as possible.
We will work on your plumbing system to ensure it is working ideally. Once we complete the job, we clean up after ourselves and discuss the work that was performed. If you have any questions, ask our experts for clarification. A knowledgeable Perry County plumber from our team will address your concerns.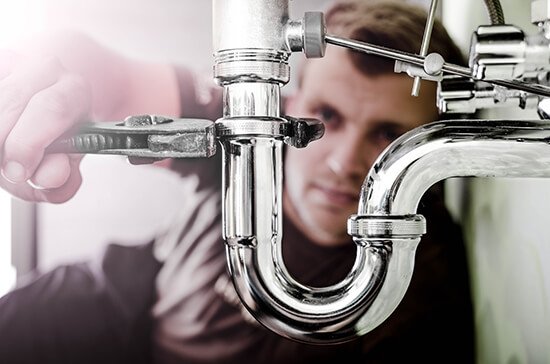 Our plumbing services include:
Water heater repair and installation
Pipe leak detection
Drain cleaning and repair
Water leak detection
Toilet repair and installation
Faucet repair and replacement
Kitchen plumbing
Sump pump repair and installation
Garbage disposal repair and replacement
Tankless water heater repairs
Boiler services
Your Perry County Plumbers
At HB McClure Home Service Team, we will always send an experienced plumber to your place in Perry County. Our experts have gone through rigorous training to offer you incredible services. Our team has all the skills and experience to work on any plumbing issues that your system has.
We respect your space and property; thus, we will handle your equipment with care. You can also count on our team to arrive punctually ready to work, and they will complete jobs as quickly as possible without cutting any corners.
Exceptional Plumbing Service
HB McClure Home Service Team offers reliable plumbing services in Perry County. We do the work perfectly the first time that you hire us. You won't complain about leaks, clogs, or cold water once we fix your plumbing issues.
Contact us today for top plumbing service in Perry County, and we will send a licensed plumber to your business or home right away.