The Best Plumbing Service in Harrisburg

If you are looking for professional plumbing service in Harrisburg, PA, look no further than HB McClure. We are a reputable company that guarantees you top-notch plumbing services. You will require a plumber at some point, whether for emergency plumbing repairs, installing a new toilet, or pipe installations, so having a team you can rely on is a must. Our team at HB McClure is a company you can trust, and we are here to serve all Harrisburg residents. We have been in business for more than three decades. Since we are a local company, we understand the plumbing needs of Harrisburg residents, and we promise to leave your plumbing systems better than before.
Why choose us?
Professionalism
24/7 emergency services
Price competitiveness
Unbiased recommendations
Employee-owned
Our team at HB McClure offers Harrisburg residents reliable plumbing services and excellent customer service. Our plumbers offer high-quality crafts. We have a fleet of 14 vehicles that enable us to serve you better by arriving at your home well-equipped and on time to save your home from plumbing messes. Our plumbers are available 24/7, meaning that we can attend any plumbing emergency in the Harrisburg area. HB McClure also offers winter services for any emergency plumbing in Harrisburg during the winter.
Premier Plumbing Service in Harrisburg
You can always count on HB McClure whenever your plumbing systems in Harrisburg act up. Our plumbers are committed to arriving on time and ready to get started on the task with the necessary tools and equipment. You can rely on us for any installation, repair, or maintenance job. We ensure that your drains, fixtures, plumbing systems, and equipment function optimally for a comfortable and functional home. Expect premier services from our plumbers, irrespective of the complexity of your plumbing issue. You can contact HB McClure for a full range of plumbing services throughout the Harrisburg area.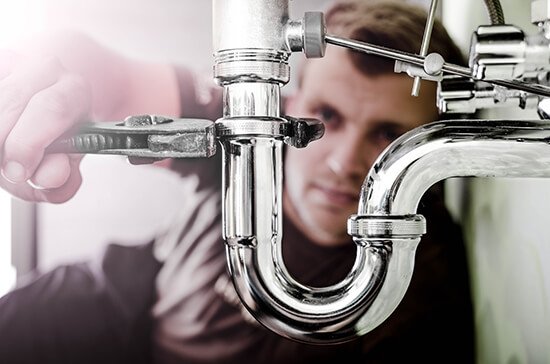 Our plumbing services include:
Sewer line repair
Boiler services
Plumbing replacement
Drain cleaning
Sump pump installation
Water leak detection
Award-Winning Plumbers
We can offer the best plumbing services thanks to our experienced and qualified plumbers. Our skilled plumbers can tackle all manner of plumbing tasks, regardless of the scope or size. There is no work that is too small or huge for our licensed plumbers. Our plumber at HB McClure will deliver quality work and show good manners as we work on Harrisburg homes. We have trustworthy and well-trained plumbers who can repair any problem you have with garbage disposals, sump pumps, water heaters, and all plumbing appliances in your home. We deal with all top-rated appliances and fixtures.
Plumbing Service You Can Rely On
HB McClure is your team for all plumbing services around Harrisburg. We exceed customer expectations because we are confident about our plumbers and their work. Allow us to serve you and take care of your plumbing systems correctly.
Contact HB McClure any time if you are looking for a reliable and professional plumber in Harrisburg!