Top Plumbers in York

If you need a plumber in Perry, PA, look no further than HB Home Service Team. We deliver first-rate plumbing services throughout Perry County, making us a top plumbing company. Our customers can expect us to serve them with distinction and expertise thanks to our 33 years' worth of experience in plumbing matters. We have the most competent and qualified plumbers who are committed to bringing you peace of mind. We know that plumbing problems may arise any time of the day or night; thus, we offer dependable 24/7 emergency plumbing services. Plumbing issues will never leave your household in a jam for too long. We have qualified and skilled plumbers to handle any plumbing service you require.
Reasons to work with us:
Employee-owned
Respectful and courteous plumbers
Competitive prices
Accurate need assessment
Unbiased recommendations
We are a preferred plumbing company in Perry because our plumbers respond quickly to customers' calls. Being a local company that commits to offering our clients the best services, we have an array of plumbing service for our local clients in Perry. We complete any installation, repair, or maintenance task quickly without compromising on quality. Our team at HB Home Service Team stands by our pledge to deliver the best plumbing service in Perry.
Our Plumbing Company's Services
We are always ready to attend to any plumbing issue whenever it arises. Do not shy away from contacting HB Home Service Team for reliable and urgent plumbing solutions in Perry. A plumber will arrive at your residence well-equipped and ready to tackle the job. We have a fleet of 14 vehicles to facilitate our movement around the Perry area. They enable us to carry all the required equipment and tools for the repair, installation, or maintenance task. We are your go-to plumbing company for drain cleaning, sump pump installation, plumbing repairs, and water heater services. Our qualified plumbers will leave your plumbing appliances and systems functioning efficiently. We can customize our services to suit your plumbing needs, too. Perry residents can expect the best from our plumbers at HB Home Service Team.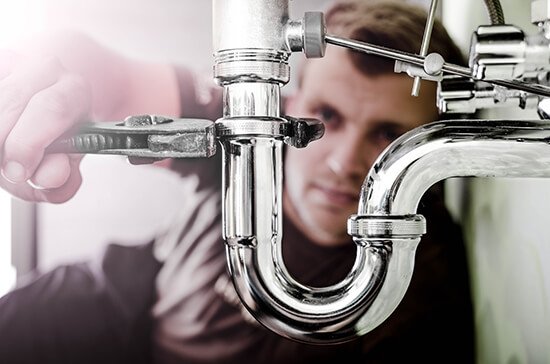 Our plumbing services include:
Sewer line installation
Plumbing replacement
Tankless water heater repairs
Plumbing system design
Faucet repair
Garbage disposal repairs and replacement
Perry's Professional Plumbers
Our team of experts can sort you out no matter what plumbing systems you require. We have a team of licensed, qualified, and experienced plumbers to attend to all of your plumbing needs. Our plumbers continually train to keep abreast of changes in the industry. This training equips our experts with the knowledge needed to tackle all plumbing repairs, installations, and maintenance tasks. Our certified, licensed, and skilled plumbers install top-rated plumbing fixtures and appliances for our esteemed customers as well.
A Trustworthy Plumbing Company
We are committed to getting every plumbing job done right. Reach out to our team at HB Home Service Team if you are looking for a Perry plumber to provide quality services.
Call HB Home Service Team in Perry today for more information or to schedule an appointment for plumbing services.