Shiloh's Top Plumbing Company

HB McClure Home Service Team is the leading plumbing company serving Shiloh, PA. We have gradually built our reputation over many decades of providing service in this area, and like everyone else, we are very proud of our Shiloh locality. This city in York County has a total population of over 435,000 people, so there is a lot of competition for a plumber. That doesn't matter, though, because we know that once you try our services, you will quickly realize there is only one plumbing team for you to call on.
Turn to us for:
24/7 emergency services
High-quality workmanship
100% satisfaction guarantee
Skilled, friendly, and proficient plumbers
Plumbing Company With Many Services
HB McClure Home Service Team has a long list of services that we are able to offer our Shiloh clients. No matter what you need in your Shiloh home, you can call on us for an experienced plumber who can tackle the job.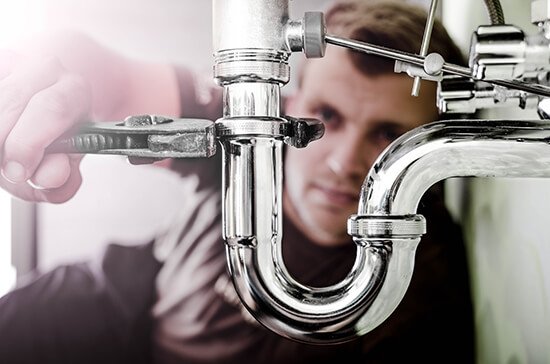 Our plumbing offerings include:
Leak detection and treatment
Water quality testing
Sewage line work
Sump pump work
Boiler services
Tankless water heater services
Pipe repair, replacement, and installation
Drain cleaning and repair
Faucet repair, replacement, and installation
Well pump repair and replacement
Toilet installation and repair
Plumbing inspections
Your Experienced Shiloh Plumbers
At our employee-owned plumbing company, our team is committed to providing top-notch services to Shiloh residents. Each of our plumbers is highly skilled, experienced, and focused on the customer. When you invite one of our team members into your home, you can expect expert service along with a friendly face and a respectful demeanor.
We are fully licensed and insured and have been providing various services to members of the community since 1914. When you couple this with the fact that we put all of our employees through an extensive training program before sending them out into the field, you truly have a special company dedicated to serving the Shiloh community.
Trust Our Plumbing Company
Whether it is fixing a leak, unplugging a clog, or replacing an entire plumbing system, you can trust us for outstanding service. With our skilled team, dedication to customer care, and long history in the community, HB McClure Home Service Team stands out among all other companies in the Shiloh area.
If you live in Shiloh or the surrounding area and are having any type of plumbing difficulty, give our plumbing team a call today for fast and reliable service.