Top-Rated Plumbers in Mount Joy

HB McClure Home Service Team is your team of choice if you are looking for plumbers in Mount Joy, PA, who have a reputation for top-notch quality plumbing services. You will need a plumbing service at some point to install a new faucet, repair a faulty sink, or upgrade your water heater. We understand that finding reputable plumbers is challenging. That's why we commit to being the best plumbing company in the Mount Joy area. Our local company has more than three decades of experience working on plumbing systems. HB McClure Home Service Team serves thousands of Mount Joy residents.
Why work with us?
Accurate needs assessment
Unbiased recommendations
Professionalism
Work quality
Emergency plumbing services
Repeat customers
We know that plumbing issues can be disastrous and costly when left unattended for some time. Therefore, we avail ourselves through our 24/7 emergency services to ensure the issue doesn't wait any longer. You can be sure that we will send qualified and licensed plumbers to sort you out when you have a faulty plumbing system. We are a fully-insured plumbing company, so you can rest assured that your plumbing system is safe in our hands. Our plumbers offer customer-friendly services. Call HB McClure Home Service Team for immediate and emergency plumbing services in Mount Joy.
Dependable Plumbing Service in Mount Joy
You can always turn to us whenever your plumbing system acts up, irrespective of the time. We will send a plumber to provide urgent services. We are determined to offer prompt services to prevent damages caused by the plumbing issue. We arrive with all our equipment ready to do the job right the first time, without gambling with the plumbing problem. HB McClure Home Service Team has qualified plumbers who conduct any installation, repair, and plumbing maintenance job in Mount Joy. Our plumbing company has a fleet of 14 vehicles that enable our plumbers to serve our customers and still deliver consistent service. We vow to ensure that we leave your faucets, drains, pipes, and sump pumps functional. Expect the best from our plumbers, whether it's repairing garbage disposals, cleaning clogged drains, or fixing water pressure issues.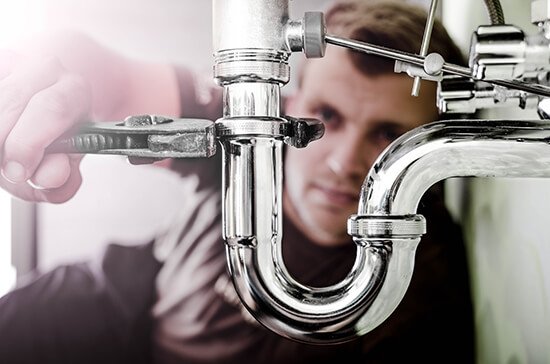 Our plumbing services include:
Plumbing system design
Boiler services
Tankless water heaters
Plumbing repairs
Pipe leak detection
Sump pump installation
Trusted Mount Joy Plumbers
All our plumbers are experienced and qualified. HB McClure Home Service Team can offer tried and tested plumbing solutions in Mount Joy through their skilled services. We have a team of skilled and qualified plumbers who can tackle all scopes and sizes of plumbing issues. Rest assured that the plumber we send to your home will show good manners and quality craft. Our plumbers can exceed customer expectations and install top-rated plumbing appliances and fixtures.
A Reputable Plumbing Service
We believe in giving our customers the best! Our emergency plumbing services ensure that we are available whenever you need us. HB McClure Home Service Team is your plug for winter plumbing services in Mount Joy.
Contact HB McClure Home Service Team if you want qualified Mount Joy plumbers to provide you with the best customer experience.