Colonial Park's Most Reliable Plumbers

If you are looking for an experienced plumber in Colonial Park, PA, HB Home Service Team can help! We have the most reliable plumbing service in the Colonial Park area. Having been in business for over 33 years, we have the hands-on experience to install, repair and maintain any part of your plumbing system. You will most likely require plumbing services in your home at some point, whether you'll need a new water heater installed or a leaking faucet replaced. At HB Home Service Team, we promise quality plumbing services to Colonial Park residents. Being a local plumbing company enables us to understand the Colonial Park area's plumbing needs and customize our services to the needs of each of our customers. Please don't shy away from contacting our team at any time of the night, day, or over the weekends. We offer 24-hour emergency plumbing services, so our clients don't have to wait for days with a faulty plumbing element.
Why choose us?
Winter services
Emergency plumbing services
Work quality
System maintenance agreements
Professionalism
Repeat customers
Our team at HB Home Service Team is always ready to help our Colonial Park customers no matter the plumbing service they need. We understand the inconvenience that plumbing problems cause to your home. Therefore, our team will arrive on time and complete the task quickly without compromising quality. We believe in offering excellent customer service, reliable plumbing services, and top-notch craft. We have a fleet of 14 vehicles that enable our certified plumbers to easily serve you, especially when there is a winter plumbing emergency. For immediate and quality plumbing services in Colonial Park, call HB Home Service Team.
Trusted Plumbing Service in Colonial Park
Rest assured the HB Home Service Team has got your back whenever your plumbing systems act up in Colonial Park. A plumber can sort you out when you need urgent solutions regardless of the plumbing problem at hand. We have a dedicated team ready to start on the project and customize the solution to your specific needs. At HB Home Service Team, we vow to leave your plumbing systems better and operate optimally in Colonial Park. Whether it's a leaking faucet, cleaning clogged drains, water heater service, or a piping repair, expect the best from our qualified plumbers!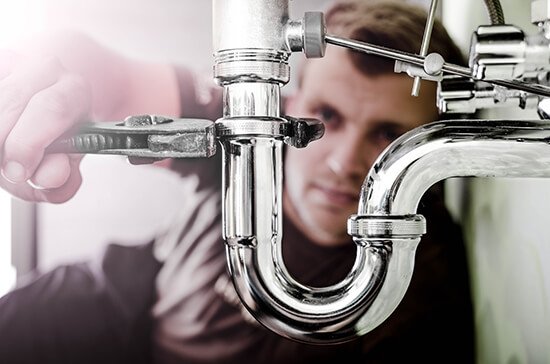 Our plumbing services include:
Kitchen plumbing
Plumbing inspections
Water heater replacement
Drain cleaning
Garbage disposal replacement
Waterline replacement
Professional Plumbers
At HB Home Service Team, we have qualified, well-trained and licensed plumbers to serve our Colonial Park customers. Our skilled plumbers can deal with any plumbing task irrespective of the scope or size. Our plumbers boast several years of experience, making us an ideal company for all your plumbing needs. We promise to show good manners at all times and exceed your expectations. We deal with top-rated plumbing appliances and fixtures.
Trustworthy Plumbing Service
Look no further than HB Home Service Team for speedy and emergency plumbing services in the Colonial Park area. We offer a 100% customer satisfaction guarantee. We have confidence in our certified and experienced plumbers.
Call HB Home Service Team today if you are looking for dependable plumbing service in Colonial Park.