Premium Plumbing Service in Carlisle

If you need plumbing service in Carlisle, PA, HB Home Service Team is ready to be your first call. We can easily dispatch a plumber to your home or commercial business in Cumberland County. Our employee-owned plumbing service company is staffed with experienced customer service representatives to understand your plumbing needs. You will not find too many plumbing companies that offer extensive services and cover Central Pennsylvania like we do. We understand when you're likely to get frozen pipes or backed up drainage from too much rain because we're locals.
Key points about us:
24/7 plumbing service for emergency services
We have over 400 trucks ready to go
We have been helping families with their plumbing needs since 1914
We show up on time and ready to work
There is a reason we have grown and helped so many customers. Our quality work brings us many repeat customers, and we have built a strong reputation for exceptional work. We are enthused to help our customers. Let us show you how we do it.
Our Trained Carlisle Plumbers Are Ready
You can easily take care of some basic maintenance tasks in your house. However, plumbing is specialized and requires a professional touch for best results. That's why turning to our team for plumbing service in Carlisle is a great choice. We will complete the job swiftly, and have it right the first time. Our team will do a needs assessment and diagnosis to provide the best and timely solution for your plumbing needs. Our uniformed team members use quality materials to fix your plumbing problem. From your initial call to job completion, you will not be disappointed.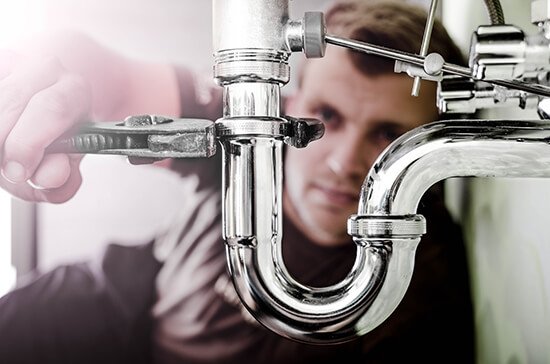 Our plumbing services in Carlisle
Water heaters
Water softeners
Sump pumps
Leaky pipes
Sewer lines
Clogged toilets and sinks
Well system repair
Pipe bursts
Backed up garbage disposals
Drain cleaning
Your Favorite Plumbers in Carlisle
You will find service levels vary from one plumbing company to another. At HB Home Service Team in Carlisle, you can expect the best on all fronts. Our plumbers are all licensed and insured. We average over 10 years of experience to efficiently fix your plumbing problem in Carlisle and the surrounding areas. We represent a variety of quality plumbing brands so we can give you what is best for your home.
Call Today for Unbeatable Plumbing Service
Some plumbing jobs are planned, some are not. We have the team to prioritize and work on your plumbing projects. We want to exceed your expectations for whatever your needs are. You can feel confident that you will get a fair assessment, a timely response, high-quality work, and friendly service from start to finish.
Contact us today to learn more about how our experienced team can help you with our comprehensive plumbing services.