How Your Air Conditioning is Affecting Your Health…and What We Can Do to Fix It
Social responsibility has become a trending topic within recent years, especially concerning air quality and the pollutants we breathe in on a daily basis. These pollutants aren't only affecting the environment, but could also be affecting your health in the comfort of your own home. Indoor air can be 2-5 times more polluted than outdoor air. According to the Environmental Protection Agency, Indoor Air Quality is listed among the top 5 risks to human health.
Here are some Health Effects of Indoor Air Pollution (from the EPA's Indoor Environments Division):
While you might not always be able to control the toxins you are breathing outside, you can control the air quality of your own home. HB McClure's licensed and trained technicians can test the quality of your indoor air and help you alleviate any issues that we may find.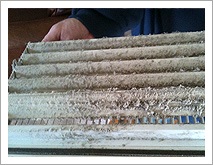 Immediate Effects
single or repeated exposures
short-term and treatable
irritation of the eyes, nose, and throat
headaches
dizziness
fatigue
Long-term Effects
years after exposure has occurred or after long or repeated periods of exposure
severely debilitating or fatal
*Symptoms of asthma, hypersensitivity pneumonitis, and humidifier fever can also become noticeable when indoor air pollutant exposure.
Count on HB McClure to install, service, or repair your air conditioning system & improve your indoor air quality.
Does the air feel hot and stuffy? Does it smell musky? Is your house not as cool as it used to be? Do you notice any symptoms that get worse or become noticeable when you are in your home? It may be time to schedule a Home Comfort Assessment with HB McClure.
We have a variety of different options when it comes to maintaining or improving your indoor air quality such as:
An Air Conditioning tune-up will pay for itself – in more ways than one.
The advancement of technology has allowed for a variety of ways to keep your indoor air quality clean, many of which can be expensive. Luckily, HB McClure can identify simple solutions for any budget. Save even more by checking out our current promotions.
Stay cool, breathe clean, and keep your spending and energy usage low.
As Central Pennsylvania's leading HVAC Service provider that resides locally, we are always able to assist with any questions, issues, and maintenance. Our experience, dependability, and quality service has proven results.
Let HB McClure improve your indoor air quality and utility costs by switching, cleaning, or assessing your air conditioning ventilation. Click here to schedule an appointment or call 717-232-4328.
Download HB McClure's Healthy Indoor Air brochure.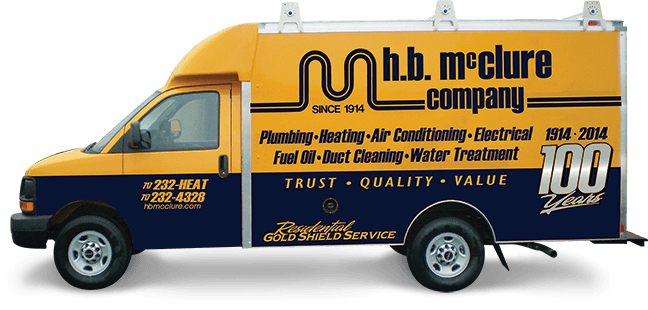 "Trust, Quality, Value…since 1914. That's HB McClure."