If you're in need of heat pump installation, replacement or repair services in Harrisburg, PA, the team at HB Home Service Team is ready to assist. We're an employee-owned business, and we've provided quality services to our local community for over a century. We offer 24/7 emergency heat pump repair assistance, and our technicians are fully licensed and extensively trained. Since our early beginnings our customers have always been our top priority, and you can trust us to provide timely, cost-effective solutions to ensure your home is safe and comfortable.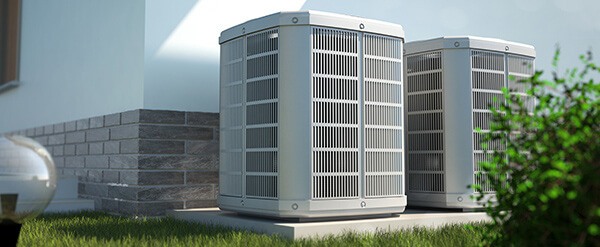 Contact our office today to schedule the best heat pump repair services in Harrisburg!
Reliable Heat Pump Installation and Repair Services in Harrisburg
Are you considering installing a new heat pump system or does your existing system need repair or heat pump replacement? Whatever the case may be, we can help. We service and repair most heat pump brands, makes and models, and we carry Lennox and Carrier heat pumps for installation. Our technicians are happy to discuss your options and advise on the best type of system to heat and cool your home.
We offer single-stage, two-stage and variable capacity systems, along with maintenance plans to help keep your heat pump running smoothly throughout the year. Heat pump systems offer more energy-efficient benefits than air conditioners and furnaces, as they're equipped with reversing valves that allow for cold air during the warm months and warm air during the cold seasons.
The following signs can indicate a failing heat pump. Call us right away to schedule heat pump replacement or repair service!
Inconsistent temperatures in the home
Loud noises coming from heat pump system
Heat pump blower malfunctions or stops working
Poor indoor air quality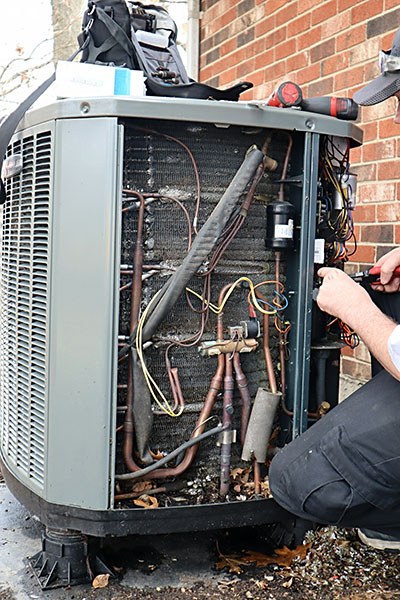 If your existing heat pump needs repair or replacement, it may also ice up during both the colder and warmer seasons, and you might hear it cycling on and off on a consistent basis. With proper maintenance, heat pumps are designed to last up to 15 years. Whether your system needs maintenance, repair or a full replacement, you can count on our technicians to effectively assess the unit and advise on the best solutions moving forward.
Your Trusted Heat Pump Replacement, Installation and Repair Specialists
At HB Home Service Team, our customers have always been our main focus. Every member of our team is highly trained and experienced, and our commitment to excellence shows in our work. When you schedule service with our company, you can rest assured our technicians will arrive on time and immediately get to work, and they'll do their absolute best to ensure you're 100% satisfied. From simple heat pump part replacements and minor repairs to brand new heat pump installation, we're confident that our technicians will get the job done right.
Give HB Home Service Team a call today to schedule heat pump service in Harrisburg – we look forward to serving you!