Throughout the month of October, HB McClure donated a portion of residential service earnings in support of national breast cancer awareness and women's health organization – Feel Your Boobies® Foundation. We are proud to announce that we have reached and surpassed our donation goal of $2,000.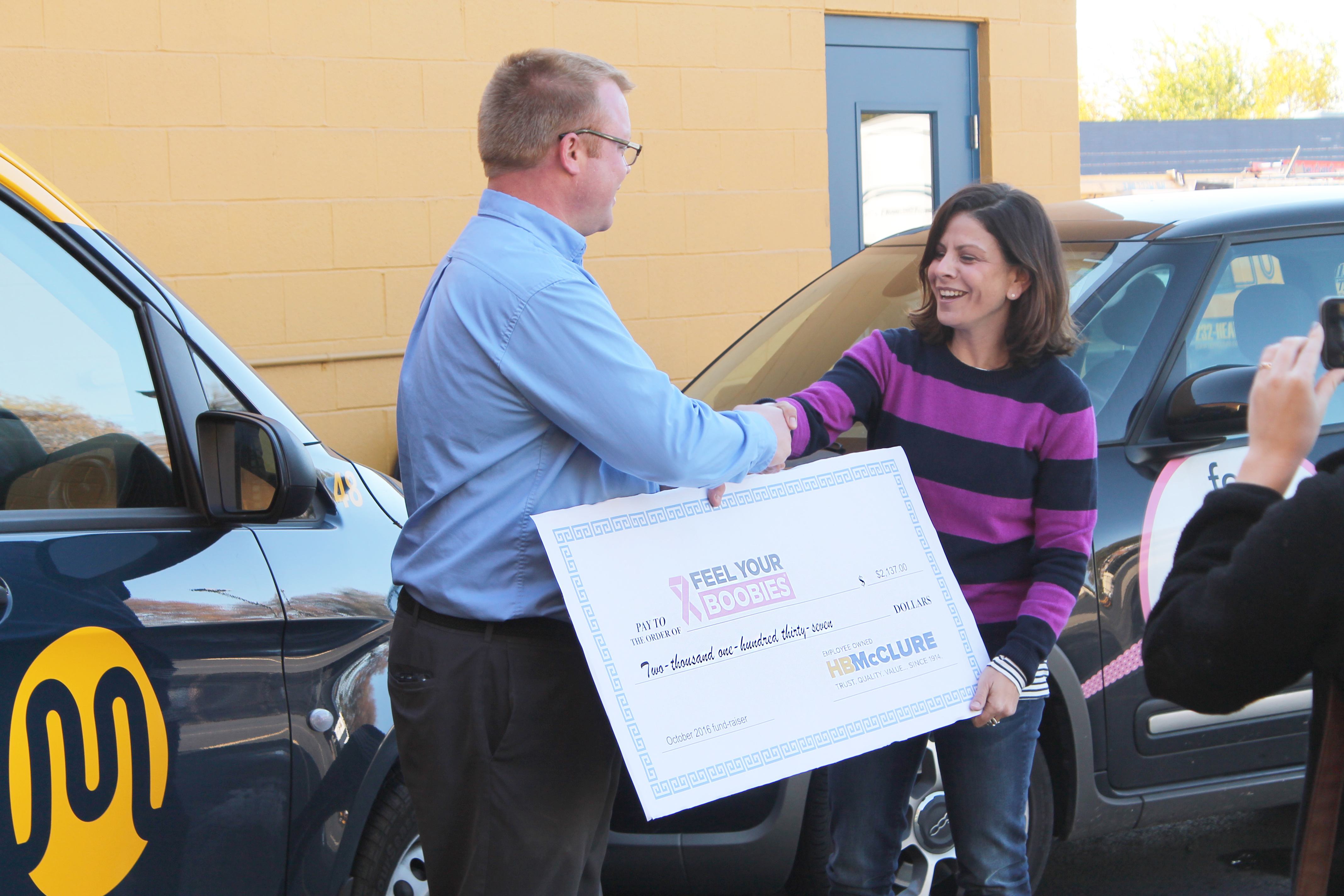 The Feel Your Boobies® Foundation, founded by cancer survivor Leigh Hurst, is a non-profit breast cancer organization that promotes proactive breast health to young women. The foundation uses fresh and fun educational campaigns primarily targeted to woman under 40, which is the pre-mammogram age.
In September, HB McClure announced that they had paired up with Feel Your Boobies® in support of breast cancer awareness, pledging to donate $1 for every residential service call, maintenance inspection, and installation completed during October.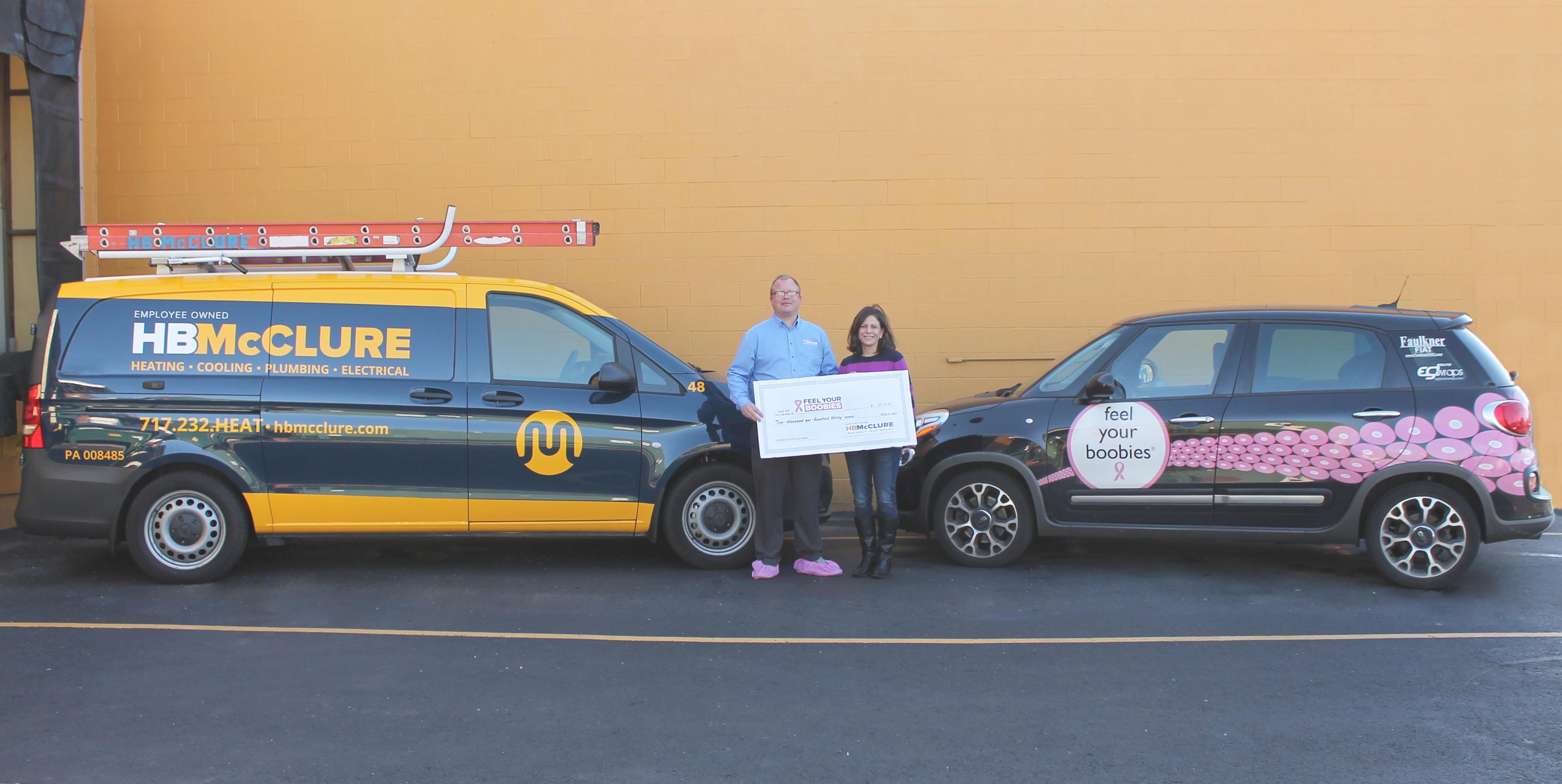 When we launched this program October 1, the donation goal was set at $2,000. This benchmark was exceeded by the end of the month, and the company presented Feel Your Boobies® with a check for $2,137.00 on November 17, 2016. This contribution will help support the foundation's many programs such as the College Outreach Program, which provides free educational content to over 200 colleges and universities nationwide.
"The entire HB McClure team is proud to have worked with Leigh Hurst and the Feel Your Boobies® Foundation for such an important cause," said Robert Whalen, President. "October was a very busy month, and we thank our residential customers for their great support."