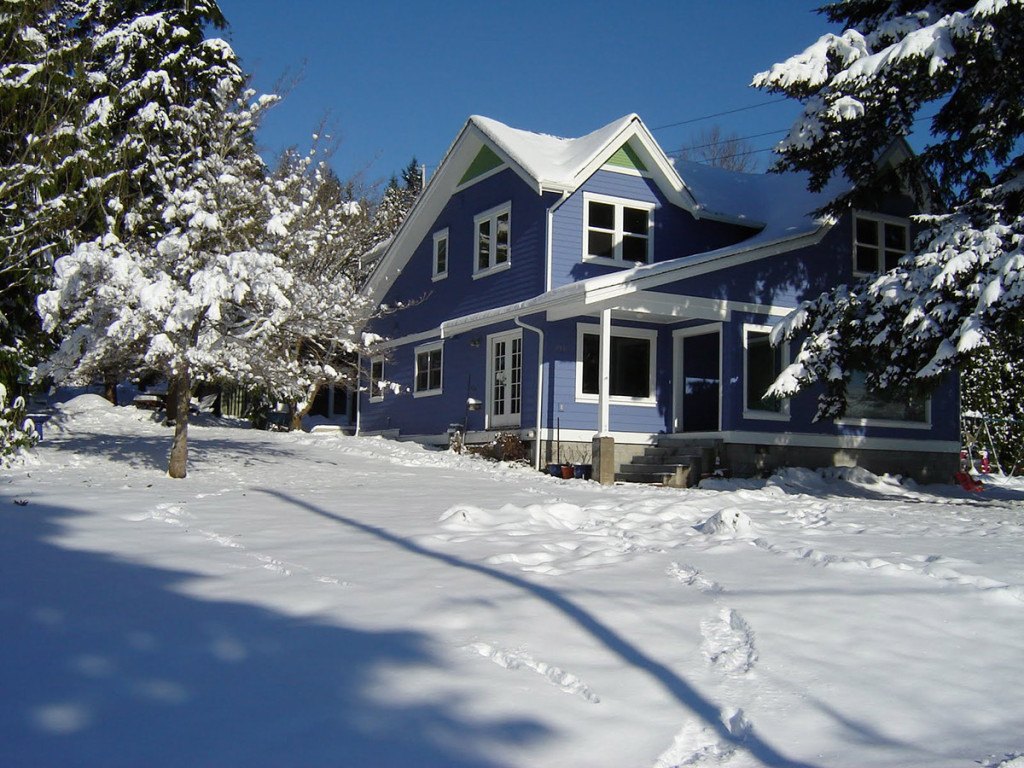 Make your home winter ready by following these tips.
1. Keep the thermostat set to at least 50 degrees if you're going away for the season—or just for a weekend—so the pipes don't freeze.
2. Set ceiling fans to run counterclockwise on low speed, which will redirect warm air down into living spaces when you're at home.
3. Replace breezy linen curtains with ones made of fade- and rot-resistant fabric. They will stand up to harsh winter sun that can strike homes closed for the season.
4. Drain your outdoor shower and all outdoor faucets. Make sure the water is turned off at its source if you'll be away for several months.
5. Keep trees and shrubbery trimmed. Cut down any weak branches that could fall on your house.
6. Clean gutters of debris so that water will drain away from the house and won't freeze. Install screens to keep leaves and sticks out too.
7. Remove debris from the spaces between deck boards, which can hold moisture and lead to dry rot.
8. Use a caulking compound to seal around your home's exterior: splits or cracks in wood surfaces, leaks around windows and door frames, and along the tops of all trim boards. Replace any loose weather stripping around your garage and outside doors.
9. Make sure your roof is in good condition to avoid fallen shingles, water collecting in the attic, or damp spots on ceilings. For added protection, you can glue sheathing to rafters and trusses using an adhesive that conforms to performance specifications AFG-01 (developed by APA, The Engineered Wood Association). The adhesive is sold at home improvement stores.
10. Invest in a sump pump in case your basement or crawl space floods after a heavy rainstorm.
(Excerpted from Coastal Living magazine)