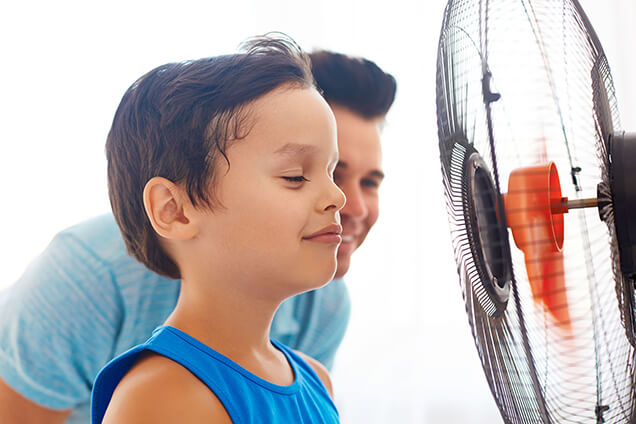 Here in York, PA our little town is known as the White Rose City. With relatively moderate temperatures throughout the year, you may never really feel like you need to have a working air conditioner, at least until one of our patented weeks of hot weather sets in. Unfortunately, our AC unit doesn't care if it is hot or cold out when it decides to break. When you are in need of professional AC repair, who are you going to call?
Air Conditioning Repair in York, PA
Alright, so the time has come: your AC unit has officially decided to stop working right in the middle of the hottest week of the summer. Fortunately, the talented staff at HB McClure Company is always ready to help you out with efficient and affordable AC repair services. Here are a few reasons to turn to HB McClure Company for all of your air conditioning needs.
We are a legacy company. The McClure family started this business in 1914 with a good idea and some optimism. Now, over 100 years later, HB McClure Company is one of the most renowned heating and air conditioning service companies in all of central Pennsylvania.
We are fully staffed and highly qualified. Thanks to our continued growth, HB McClure Company now has over 300 service trucks and 500 employees. We are ready, at a moments notice, to make your life easier. Our technicians stay up-to-date on all of the latest industry innovations to pass along the help to you.
We operate with integrity and ethics first. There is no way our business stays open this long without making our customers a priority. With 24/7 emergency services, free quotes, and reliable estimate, we are always making our customers feel comfortable.
The Right AC Replacement Team For You
Listed below is just a sample offering of what we can aid our customers in York, PA with.
Commercial & Residential Cooling
New Air Conditioner
Central Air Installation
Geothermal Systems
Air Filtration
Energy Efficiency & Eco-Friendly Options
Whether you are in need of a new air conditioner or merely some AC repairs, HB McClure Company offers the services to help you out. Give us a call today! Not looking for air conditioning services? We also offer heating service.