Trusted Lake Meade Air Conditioner Repair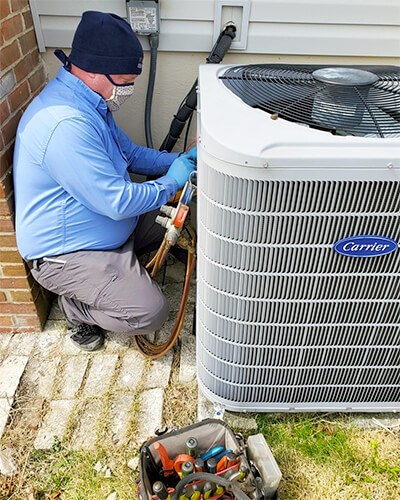 HB McClure offers locals complete air conditioner repair service in Lake Meade, PA. Founded in 1914, our company has evolved and grown alongside our industry. We help property owners and managers alike by providing timely turnarounds on service requests. We're indoor temperature specialists. If you want a repair built to last, our technicians are ready to serve you.
We offer high-quality results for all of our customers with an eye on delivering efficiency and dependability. Let our staff know how we can make your repair experience better. Working with charities is part of our plan to give back to our community. Join us in supporting local organizations, including Toys for Tots and Cradles to Crayons.
We pride ourselves on being:
Angie's List top-rated since 2007
Fast and responsive to customer needs
Factory-authorized dealers for Carrier, Lennox, and Fujitsu
Fully licensed, bonded, and insured to serve you
Lake Meade's AC Service Experts
We're a five-star rated company, and we can assist you with needed repairs on all AC makes and models. We'll provide you with a skilled, qualified technician to make the fix your system requires. Our team is filled with knowledgeable professionals focused on delivering the best repair possible. If options are available for you, our technicians will let you know. We follow a policy of recommending trusted solutions and allowing each customer to decide what works for them.
Worn parts and components can cause your air conditioner to stop working. We'll know where the failure has occurred and how to get things working again. Your service team can address faulty wiring and system leaks, too. Many cooling systems struggle to cool indoor air during the hottest summer days. If yours fails or begins to slow down, we want to help get it working again.
We can fix failed: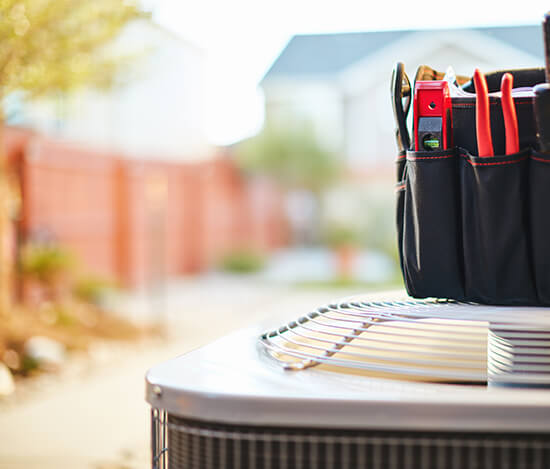 Air conditioning equipment
Ductless mini-split systems
Heat pumps
Packaged units
Thermostats
Offering Emergency AC Repair Service
You can ask us to make a repair to your home cooling system at any time. We offer emergency services day and night, seven days a week. Don't allow a worn-out system to put you at risk. Delivering economical and environmentally friendly solutions is important to us. We believe your indoor air should support your health and well-being.
HB McClure is your go-to AC service in Lake Meade. Give us a call today to make an appointment. In addition to cooling repairs, we offer AC installations, maintenance, and heating repair services.