Trusted AC Repair in Marysville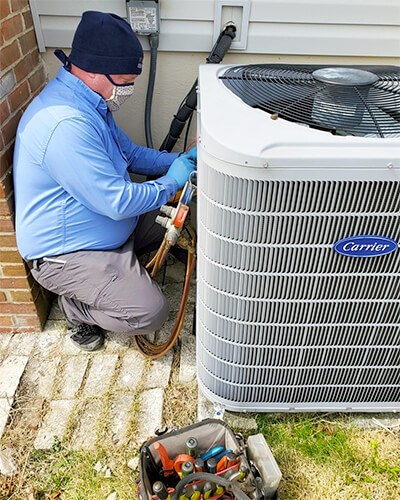 At HB McClure, we know that the comfort of one's home is important to Marysville, PA, residents. When summers get hot and muggy here, our company offers high-quality AC repair services to keep the residents cool and comfortable. We pair our air conditioner service with experienced, professional technicians. Our technicians also deliver prompt, thorough service, and we know how to do an AC repair right the first time.
Know that our team:
Boasts over 10,000 5-star reviews
Offers 24/7 emergency service
Provides ongoing training for our technicians
Makes unbiased product recommendations
Is dedicated to environmentally friendly solutions
Marysville Air Conditioner Service Done Right
When the temperatures are above 90 degrees, the last thing you want is a broken air conditioner. Our top-notch service ensures that your AC repair needs in Marysville are addressed quickly. You call us, and we'll send one of our blue and gold trucks right to your door. The HB McClure mission is to be the only cooling company Marysville needs, so we give our customers a wide product selection on parts and offer a price for every budget.
Are you wondering if you need AC repair for your Marysville home? It's always a good idea to get small repairs done before they cripple an entire cooling system. There are several signs that your air conditioner needs service.
These signs include: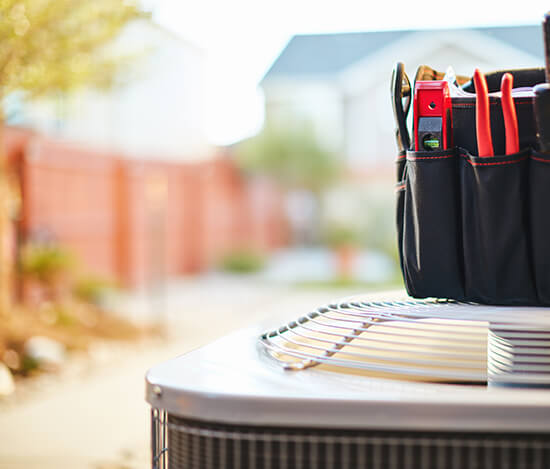 Strange sounds coming from your unit
Longer cooling times or frequent cycling
High humidity or water leaks
Bad odors coming from vents
Let Us Serve You
If you notice any of the things on the above list, air conditioner service is likely needed at your residence. The good news is that HB McClure has Marysville covered. We can help you no matter what your needs, and we would love to do it. Our employee-owned business believes that our job is to empower you to choose. We recommend products and services, but you decide. We serve you, not the other way around. Let us solve your problems with our 100+ years of experience and skill. We can ensure that your home is comfortable during the hot summers.
As a full-service company, we've seen it all. That's why we also offer AC maintenance and installations as well as heating repairs and services. If you live in the Marysville area, contact us today to see the HB McClure difference! You won't regret it.