Expert AC Repair in Hummelstown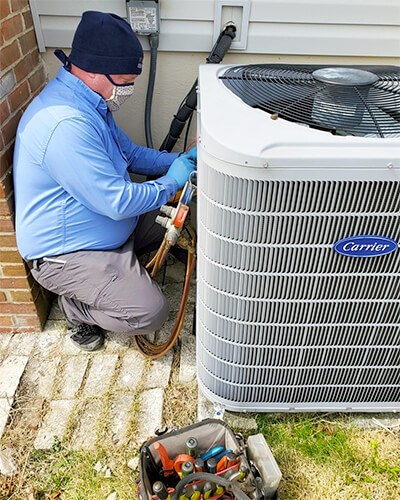 HB McClure is a trustworthy company for AC repair in Hummselstown, PA. We have more than 10,000 five-star ratings, and we have been in business for over 100 years. When you choose us, you can have additional peace of mind knowing we're open 24/7 for emergency repairs. We want to keep our clients safe and comfortable in their homes. Our technicians show up in company-branded vehicles, so you know they're sent from us. Hummelstown may only have a population of 5,000, but we provide the same top-notch AC service in each of our service areas. Another quality that sets us apart is that our company is employee owned.
Other reasons to choose us:
Competitive prices
Skilled technicians
Respectful workers
Fully insured
Repairs All Problems with Your AC
Repairing air conditioning systems is easiest and cheapest when you catch problems early on. The AC not turning on or failing to effectively cool your home are obvious signs that it needs repair. Some other warning signs may seem to not be as urgent, but they are.
Warning signs: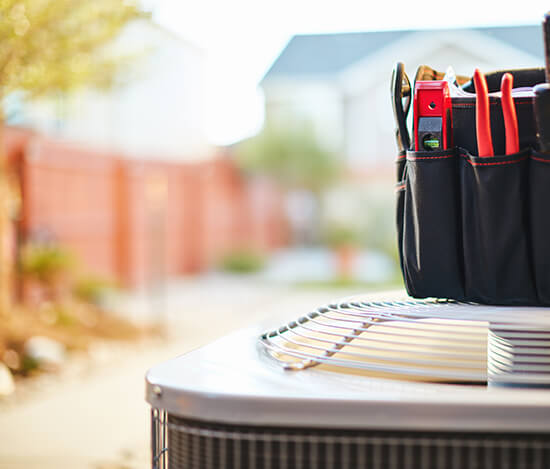 Leaks
Unusual sounds
Musty odors
Higher energy bills
Always schedule professional service when you notice your cooling system isn't working correctly or exhibits the above signs. HB McClure works fast to get your unit operating correctly again in Hummelstown with AC service. Refrigerant is poisonous. Thus, you should be cautious around a leak, especially if you have pets. Some AC leaks are water but are still important to have fixed to prevent water damage and additional unit damage.
Our technicians can fix any problem with your air conditioning system as long as it's not extensively damaged. An example of this situation is if sharp metals tore up other parts of the appliance. If you ever hear the AC make a scraping sound, turn it off, and wait for repairs. Scraping sounds usually mean sharp metals are coming into contact with other components. A lot of things can go wrong with an AC. We're good at diagnosing the problem and efficiently fixing it. HB McClure's services in Hummelstown cover any make and model of AC you may have.
Quality AC Service in Hummelstown
We have a verified reputation for providing quality service and treating clients with respect. As a factory-authorized dealer for numerous AC brands, we're actually required to provide good service. Although we're a factory-authorized dealer for several brands, we give unbiased opinions. Our technicians listen to what your concerns are and give clear answers to your questions.
One of our top priorities is customer satisfaction. We want you to be able to rely on us whenever your AC needs service. We offer AC maintenance and replacement, as well as heating repair services. Contact us to today schedule an appointment in Hummelstown.