Why Choose HB McClure For Your AC Services?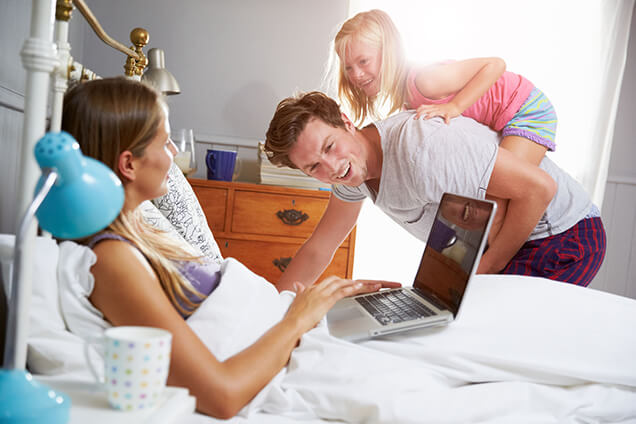 HB McClure was created in 1914 with the sole mission of providing comfort services to people throughout Central Pennsylvania. Now, 100 years later, we are continuing our mission by offering everything our customers throughout New Cumberland, PA could wish for. Working with HB McClure means getting a variety of great services. Why should you choose us for all of your air conditioning unit repair needs? We're glad that you asked!
Service With Integrity – We offer free estimates, in-depth consultation, and a no-pressure sales environment.
Expansive Options – From geothermal systems to eco-friendly air conditioner systems, we have everything available.
Affordable Rates – At HB McClure, our price is as reasonable as our word and our word is excellent. We have a wide variety of purchasing options available based on approved credit.
New Cumberland Residential and Commercial Cooling Repair Services
At HB McClure, we make life with a broken air conditioner an easy problem to remedy. When your AC unit decides that it doesn't feel like cooling you down, don't panic — pick up the phone instead. We specialize in repairing all of your air conditioning service needs.
Full Cooling System Inspection.
Duct Cleaning, & Ductwork service.
Thermostat Inspection.
AC System Professionals in New Cumberland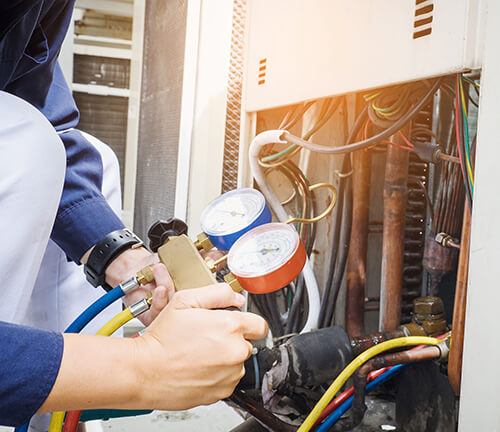 You can go a long way in life without worrying about proper maintenance, but eventually, problems will pile up and drag you down. Practicing routine and safe maintenance for your cooling system can lead to a reduction in wear-and-tear on your machines, a reduction in the likelihood of a breakdown, and massive financial savings over time.
Here at HB McClure, we believe in proper maintenance above all else. Prepare for a change in the season by hiring one of our full-service contractors to inspect your system and get it ready for the summer. Temperatures in New Cumberland can get hot, so don't be left with a red face when your air conditioner breaks down!
HB McClure Offers Affordable Air Conditioning Replacement Service
Some people don't know this but HB McClure specializes in entirely new central air installation services. We offer this service to residential customers and commercial customers alike. Big or small, if you need a new AC installation performed then we are the people to help you out. We offer cost-effective air conditioners that help lower your utilities while improving the comfort of your property. We are also partnered with several major brands which means we can provide an exorbitant variety of products to suit your needs.
Whether you need a new air conditioning installation ordered or just a consultation, HB McClure can help you out. We offer a variety of financing options, an extensive catalog of productions, and a full staff of certified professionals that are ready to help make your life easier. Not looking for AC service? We also offer heating services!