Choose An AC Company That You Can Trust!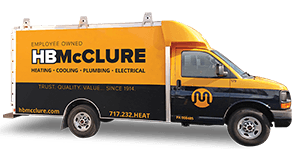 You don't give your car to just any mechanic and you should feel the same way about your air conditioner. In Marysville, PA your AC unit can be a lifesaver when the sun starts to beat down on your home. Unfortunately, your air conditioning unit might end up needing repairs at one point or another. When that time comes, who are you going to call? Here are a few reasons as to why you should consider HB McClure for all of your air conditioning repair needs.
Competitive Pricing & Credit Approved Payment Plans.
Ethical Quotes and Free Estimates on New Installations.
Service Marysville, PA, and the surrounding areas.
500+ employees and 300+ fully-stocked service trucks.
Marysville, PA Central Air Conditioner Repair
No matter how well you take care of your air conditioning service, you'll still end up running into problems eventually. When it comes time to repair your air conditioner you know who to call. At HB McClure, we offer 24/7 emergency response services to keep you cool in even the most pressing of situations. All of our contractors are licensed and certified while also offering full-service benefits to our customers.
Marysville Professional Air Conditioning System Technicians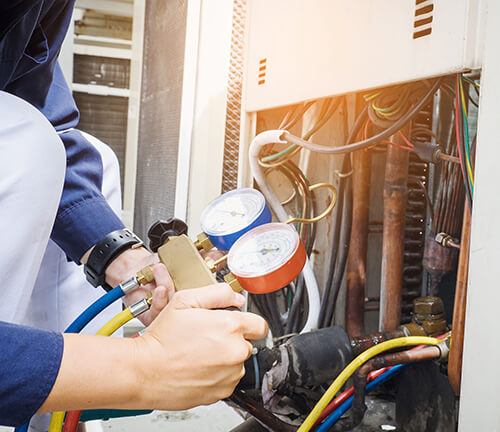 The easiest way to avoid needing a new central air installation this summer is by making sure that you practiced proper maintenance habits. While we offer great rates on a new air conditioning installation, we'd rather teach our customers the value of proper preventative maintenance. Our full-service contractors are certified to practice routine maintenance on every inch of your cooling system, from your ducts to your air conditioner itself. We offer affordable maintenance programs that are great for both commercial and residential systems.
Cooling System Installation Services in Marysville
If you feel like it is time to start shopping for an air conditioning replacement, then you've come to the right place. Here at HB McClure, we are partnered with several major brands including Carrier, Lennox, and Fujitsu. Here are some benefits that our Marysville customers can look forward to when coming to us for their AC installation needs.
We don't operate based on commission which means that all of our contractors service you for your needs, not your wallet.
We offer affordable payment plans for all new central air installation services.
Our products come with our guarantee which means that we don't stop working until you are happy with the results.
As you can no doubt see, there are many reasons to turn to HB McClure for all of your AC system needs. We can help repair, replace, or maintain any cooling system that your home or business utilizes. Take advantage of our exclusive promos and call today to get the ball rolling. Not looking for an air conditioning service? We also offer heating services.