Turn To The Pros For All Of Your Air Conditioner Needs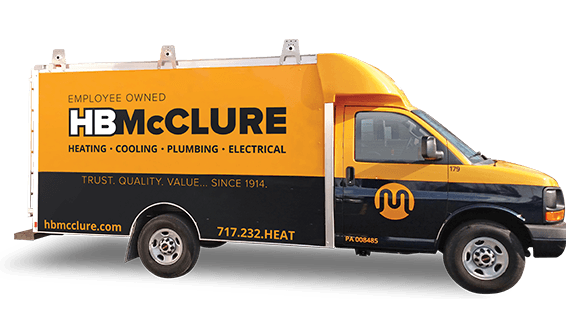 From June to August the weather in Lake Meade, PA, can get blisteringly hot as we have an average high temperature of nearly 85 degrees! When the sun is out shining and the temperature gauge is climbing, it is nice to know that there is a functional AC unit in your home to come back to. Like everything else in life, sometimes your air conditioning unit is going to need a little bit of upkeep. At HB McClure we are the only company you need to call for your air conditioning repair needs in Lake Meade, PA.
HB McClure offers:
Quick Responses – We have 500+ employees and 300+ trucks in our fleet. We offer 24/7 emergency services and convenient scheduling.
Affordable Rates – We offer a variety of payment options that include special financing on approved credit as well as deferred payment.
Customer Focused – You don't last over 100 years in this industry without paying attention to your customers. We've been in the business since 1914 and want at least another 100 years.
AC System Repair Services in Lake Meade
Has your air conditioning system been making funny noises recently? Don't panic yet. Sometimes all you need is a simple repair service call. Our respectful and certified technicians are trained to help repair your cooling system no matter what age, style, or shape that it is in.
Enjoy Quality AC Systems in Lake Meade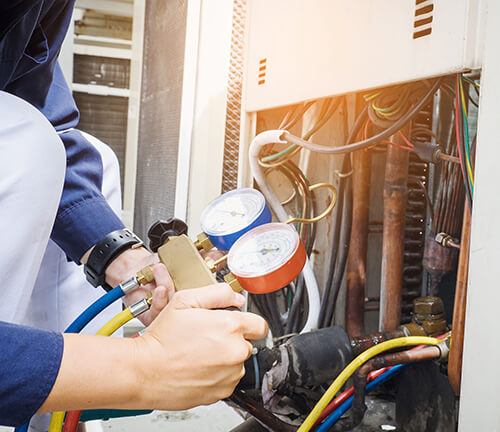 Your central air conditioner is just the heart of your entire air conditioning service. Like your actual heart, practicing proper maintenance can lead to a longer, happier and healthier life. Here are a few different ways that you can avoid needing a new central air installation by practicing proper maintenance techniques.
Sign up for a Comfort Agreement.
Call HB McClure for a free consultation.
Have your ducting, thermostats, and AC installation inspected routinely.
AC Installation Done Right by HB McClure
If you end up in a position where a new air conditioning installation is unavoidable, you've at least come to the right place. At HB McClure, our full-service contractors are equipped with the knowledge and tools necessary to help you out. Our technicians do not earn based on commission and you can trust them to suggest only what you need. We are a factory authorized dealer for several great brands and can equip you with the products you need to stay cool when the heat is just too much.
We've spent the past 100 years honing our business to become the one-stop-shop for all your air conditioning repair, replacement, and maintenance needs. When it comes time for you to service your cooling systems, reach out to us today to schedule a consultation or receive an estimate. Not looking for AC services? We also offer heating services.