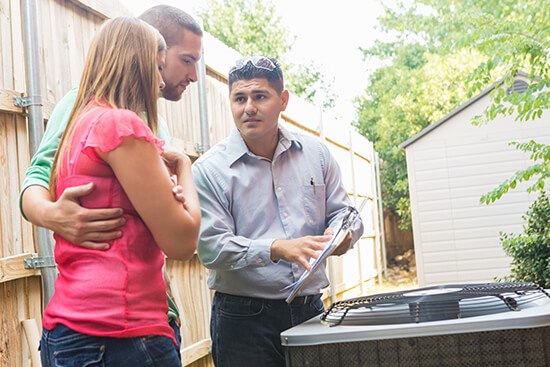 Carlisle's #1 AC Installation Company
When you need an AC installation performed in Carlisle, PA, you can trust technicians from HB Home Service Team to handle the details. Living in the county seat of Cumberland County means that you'll need to cool your home during the hot summer months. Our locally owned and operated company is dedicated to keeping our customers comfortable throughout the year. We've been offering high-quality services since 1918. Our goal is to create lasting and loyal relationships with the people we serve. We work with highly energy-efficient air conditioning systems. A focus is placed on offering environmentally friendly services.
Customers trust us to:
Always have their best interests in mind
Maintain open and honest lines of communication
Respond quickly to service requests
Offer flexible appointment availability
We're prepared to offer advice about various types of cooling systems. Our company motto is, "We recommend. You decide." Our technicians are happy to answer any of your questions about options, and we'll never pressure you into any decisions.
Hassle-Free Carlisle AC Replacements
There are many benefits that come with getting a new air conditioner in your home. The AC replacement services offered by HB Home Service Team in Carlisle could end up saving you a lot of money in the long run. Energy-efficient units could drastically lower your summer cooling bills. When we're done with an installation, we'll make sure that your system is running as efficiently as possible.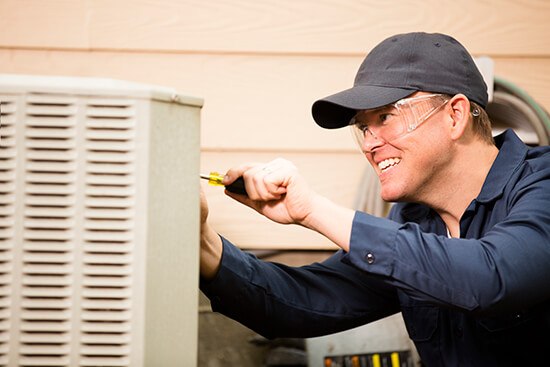 We strive to:
Be punctual to our appointments
Have everything needed to complete an installation promptly
Keep customer property safe and clean
Leave a spotless work area
We'll give you training on the operation and care of your new air conditioner when we're finished.
Contact Our AC Installation Team Today
For the safety of our customers, our entire team is fully licensed, bonded and insured. We make sure that all of our technicians are current with the industry. They'll be able to install any make or model of air conditioner professionally and efficiently. High-quality parts are used to ensure results that stand the test of time. At HB Home Service Team, we aim to offer highly personalized AC replacement services in Carlisle. We'll make sure that your new system is properly sized for your unique home and cooling needs.
We can help you keep your current air conditioner operating properly by offering comprehensive repair and maintenance services. Our can also handle your next heating installation. Find out more about our AC installations in Carlisle by calling HB Home Service Team today. Be sure to ask for your free estimate on a new AC system!