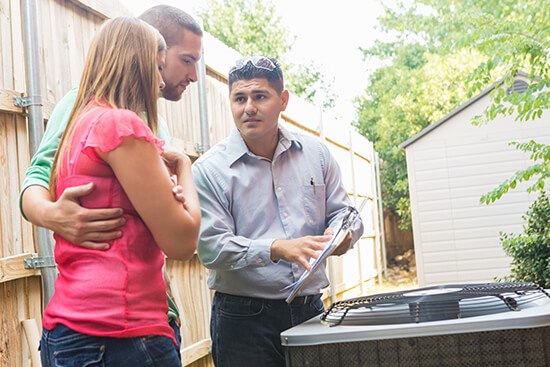 Boiling Springs' Best AC Installations
Property owners in Boiling Springs, PA, count on HB Home Service Team when it comes to AC installation. Since 1914, we have made it clear that we care about our customers and value quality. To satisfy you, we will go above and beyond to fulfill your specific cooling requirements. Our knowledgeable technicians are friendly, proficient and easy to deal with. They inspire confidence in our clients. We work together to install new air conditioning systems as quickly as possible.
Our long-standing reputation reflects our:
Unwavering commitment to excellence
Unmatched professionalism
Attentive customer service
Outstanding workmanship
We're positive everyone wants an air conditioner that runs smoothly. That's why we carry first-rate products. Our skilled technicians can tackle cooling installation assignments of any size or complexity. Let us take your comfort up to another level with our AC replacement service. Meticulously handling situations is our mission, so we won't leave you disappointed on any occasion.
AC Replacement in Boiling Springs
If your cooling equipment starts functioning erratically, it's bound to raise your monthly utility bill. We replace air conditioners to help property owners avoid those problems. When we perform your AC installation project, there will be no frustrating moments. We'll take the time to point out the best options available for your home and your budget. An AC replacement from HB Home Service Team will bring you relief on those hot days in Boiling Springs.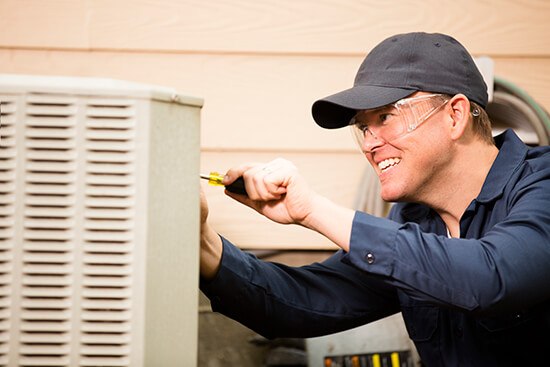 Benefits of a modern AC:
Enhanced indoor comfort all summer
Fewer breakdowns and repairs
Adequately ventilated rooms
Increased energy savings
Greater peace of mind
After we get done installing your air conditioner of choice, you home will be as cool as you want. Our AC systems are designed to conserve energy, and they function at peak efficiency. They also help by improving indoor air quality. When we're finished, we'll show you how everything works. You can also rest assured that we'll clean up thoroughly before we leave.
Products and AC Installations People Trust
Property owners get their AC units from us because we provide high-quality products. We even remove the financial obstacle by keeping our rates reasonable and making the purchase affordable. Our company arranges favorable financing options on installations for clients with approved credit. What we aim to build with you is a long-term relationship. With this in mind, you can look forward to receiving personal attention.
Call HB Home Service Team today in Boiling Springs for more information and your free installation estimate. We can also help with all of your AC repair, maintenance, and heating installation needs!