HB McClure Has Been Around Since 1914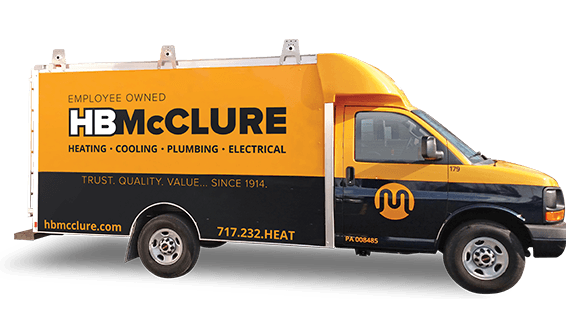 HB McClure has been a problem-solver in the air conditioner maintenance world for generations. Founded in 1914, HB McClure has been working steadfastly to help residents all throughout Central Pennsylvania to stay comfortable when the weather starts to change. Here in Dillsburg, PA we know what it is like to have to struggle through a hot summer without a functional air conditioning unit in the house and we don't like it at all. If you are a Dillsburg resident with central air conditioner problems, then keep on reading and find out how we can help you today!
We offer competitive rates and a wide selection of repairs and products.
We offer a fully staffed company prepared to respond to any of your problems around the clock.
We offer unparalleled knowledge on all things related to cooling services in the HVAC field.
Professional Air Conditioning Repair You Can Trust in Dillsburg, PA
Whether you own a massive home or a commercial warehouse, HB McClure is trained, staffed and equipped with everything that we need to bring solutions to your struggling air conditioning system. An AC unit may look like a simple thing on the outside, but inside of the machine, any number of things could have gone wrong. That is why all of our technicians are trained to handle everything that can be thrown at them during their air conditioning service calls in and around Dillsburg, PA.
If you have a broken AC unit in Dillsburg, PA you can call us for a free and accurate estimate of repairs. Our work isn't done until your cooling systems are operational and you are satisfied with the experience.
HB McClure Is Your One-Stop Shop For Cooling System Service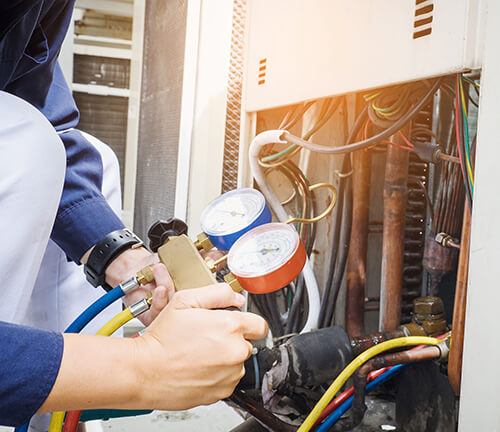 Air conditioning units can be incredibly complex units — but they aren't the only part of your cooling system. From your cooling ducts to your thermostat, and everything in between, your system needs to be maintained correctly to continue to be fully operational. Here are a few ways our maintenance services can improve your quality of life:
Complete maintenance programs designed for your system.
Free estimates on new units and accurate consultations for your system.
Unbiased suggestions on improvements and maintenance needs
How HB McClure Can Make Air Conditioning Installation A Breeze
You might end up needing a complete air conditioning replacement. No matter how well you maintain or repair your cooling system, problems will eventually occur with an old system.
At HB McClure, all of our technicians are trained to help fit you out for the right AC system for the job. From a simple central air installation to a more complex, and exhaustive, cooling system overhaul, we can be of help. Our technicians are not paid on commission and they are all continually educating themselves to meet air conditioning expectations. When Dillsburg residents come to us for help, we bring them back a solution.
If you are ready to make the leap and change your air conditioning lifestyle, reach out and call us today. We are fully staffed, fully trained, and ready around the clock to bring you all of your air conditioning needs. Not looking for air conditioning services? Contact us for heating services.