Welcome to HB McClure's blog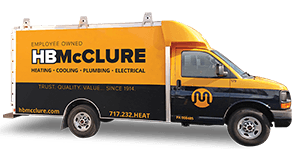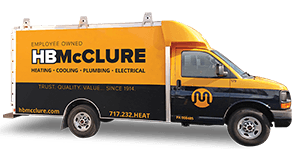 Welcome to HB McClure's blog. As central Pennsylvania's leading heating, cooling, plumbing, electrical and home comfort contractor, we decided to create a blog where our team of experts can share our knowledge with homeowners and business professionals.
Each month, we will post a variety of residential and commercial topics so please bookmark this page or sign up to be alerted to new posts. Looking forward at our editorial calendar, I know readers will find our posts to be informative and helpful.
We also post as-it-happens information on Twitter, so sign up to follow. And Facebook Friends receive special offers and discounts. Like us today!
The way HVAC Contractors market their services has changed, hasn't it? Facebook, LinkedIn, Twitter, and other social media channels allow us to communicate with our customers better than ever.
What hasn't changed is the quality of HB McClure's services. We have delivered trust, quality and value since 1914 — nearly 100 years.
We have been employee owned since 2010. That makes each technician, CSR, administrator, engineer even more committed to doing your job right the first time.
HB McClure is central PA's leading HVAC contractor for dozens of reasons. We have hundreds of repeat customers which speaks volumes about our prices, quality and professionalism. Our average employee tenure is 15 years. That says something as well.
Thank you for visiting HB McClure's blog. We look forward to serving you.