Drain Cleaning, Water/Sewer Line Repair in York, PA.
Drain cleaning, water/sewer line installation and repair, and well pump/tank replacements aren't the first things that come to mind when homeowners are thinking about preventive maintenance for their plumbing systems. Most homeowners don't think of these things at all.
Until there's a problem
Sewer line back-ups, clogged drains, and well pump/tank problems can be avoided. Call HB McClure at 845-4328 for routine drain cleaning and sewer lines inspections to help prevent small issues from becoming large, expensive problems. HB McClure also provides a full range of residential water well pump service from installation to repair.
If a problem arises, call HB McClure for responsive, affordable, high-quality service.
Call us if:
Your sewer line backs up
Your drains constantly need to be opened
There is an obstruction or deterioration in your pipes
Trees or shrubs are causing disruptions in your sewer lines
Your well water system needs repaired or replaced
We can help you avoid problems with routine services such as drain cleaning. And we're the expert you can trust when something goes wrong. Call HB McClure at 845-4328.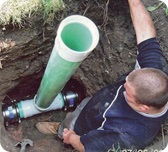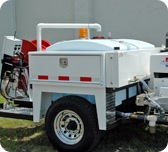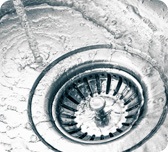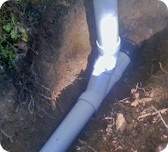 Whatever your plumbing need, call HB McClure at 845-4328.