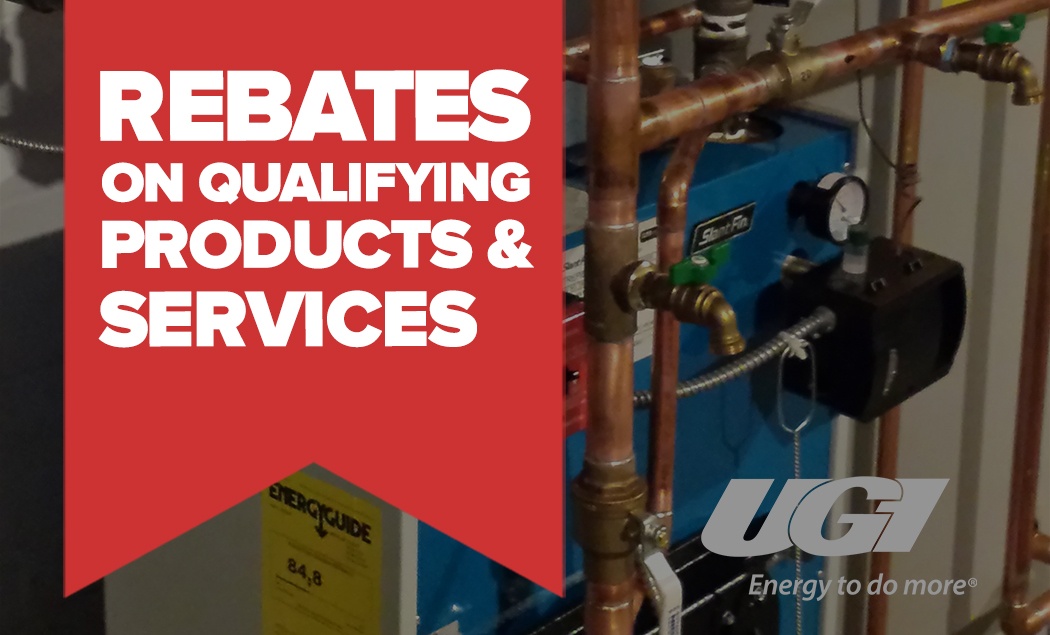 Save $$ and energy with rebates on qualifying UGI products and services.
You can receive…
$100 on Wifi Thermostats
$400 on NG Tankless Water Heater
$500 on Natural Gas Furnace
$1,200 on Natural Gas Boiler
$1,500 on Natural Gas Combination Boiler
If you qualify for any of the rebates listed above, you can download the application form here.
Click here for more information about the program details and specifications.