York, PA's Most Reliable Emergency Plumber
Plumbing emergency? Call 845-4328 to request an appointment!
Trust HB McClure for a fast response to clogged or burst pipes and toilets, leaky faucets, and broken garbage disposals or any other plumbing repair emergency. HB McClure is York County's 24-hour plumbing specialist.
We provide 24-hour plumbing service, seven days a week for everyone, whether you have a service contract with us or not! To learn about our Plumbing Service Contracts, click here.
Think HB McClure for more than plumbing emergencies, too. We can install a new water heater or help you with a new bathroom set up. Call us for all your plumbing needs. We're ready to help!
Our service technicians have an average of 12+ years of experience per employee-owner, and they're qualified to repair any brand and any type of system — whether we installed it or not.
For plumbing emergencies, call 845-4328.
Types of emergency/service problems:
Clogged toilet or sink
Leaking faucet
Leaking or burst pipes
Broken sewer line
Leaking water service
Failed water heater
Broken or backed-up garbage disposal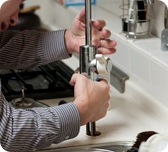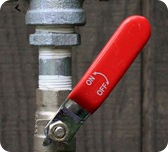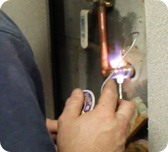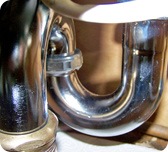 Whatever your plumbing need, call HB McClure at 845-4328.