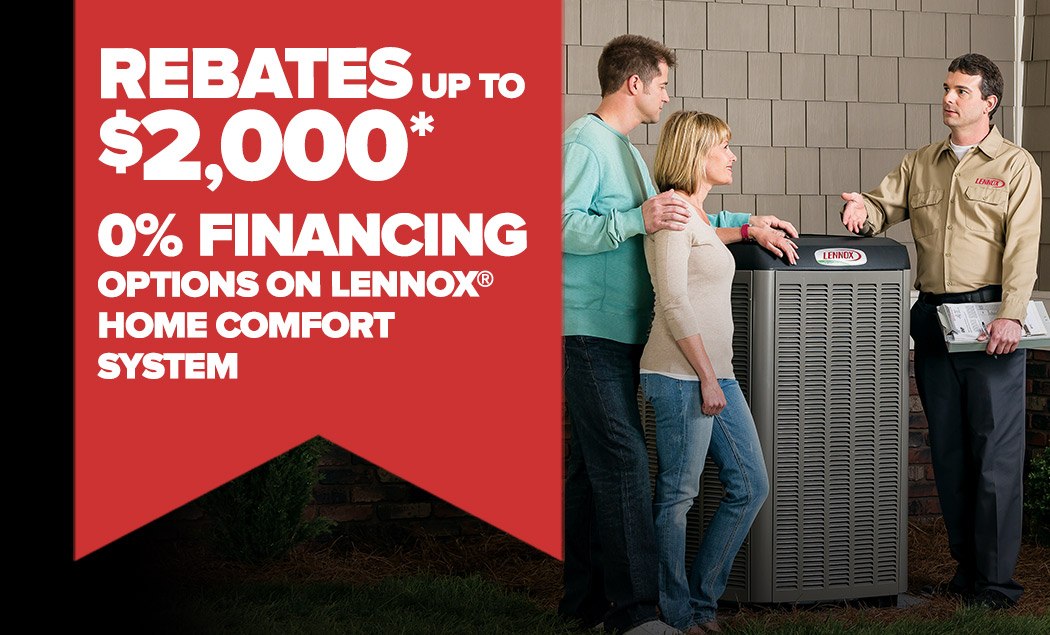 Get a New Lennox Home Comfort System with Rebates up to $2,000* and 0% Financing Options**
Purchase a qualifying Lennox® home comfort system from now through August 14, 2020, and earn combined Lennox and utility rebates up to $2,000. Plus 0% financing plans available to those who qualify. Some restrictions apply. Offer expires 8/14/2020.
*Rebate includes $1,200 max Lennox rebate, $300 max PPL rebate, and $500 max UGI rebate. Qualifying system must be installed by 8/21/2020.
**Financing available for those who qualify. Many plans available. Call for details.