Select Our Skilled Team for Your Lake Meade Heating Company
Established in 1914, HB McClure is staffed by over 500 employees. Our team is ready to serve as your heating contractors in Lake Meade, PA. Whether your furnace's pilot light won't stay lit or your heat pump is short-cycling, we'll provide prompt and professional repairs. Installations and regular maintenance are also options we provide.
Choose us because we: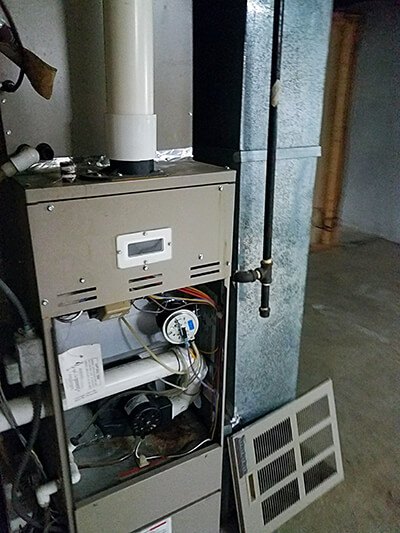 Perform 24/7 emergency repairs
Maintain a fleet of over 300 service trucks
Are an employee-owned company
Have served this community for more than a century
Lake Meade Residents Can Leave Their Repairs to Us
Our heating company handles repair jobs large and small throughout Lake Meade. We service all makes and models of furnaces, boilers, heat pumps, and mini-splits.
Issues we're called upon to fix include:
Water leaks in evaporator coils
Malfunctioning thermostats
Broken heat exchangers
Gas leaks in pilot tubing
Clogs in air ducts
Installing Name-Brand Products Across Lake Meade
As your heating contractors, HB McClure will only recommend replacement if it's absolutely necessary. We carry gas and oil furnaces and boilers from brands like Lennox and Slant/Fin. Heat pumps and mini-splits from Carrier and Fujitsu are also available, but we work on all makes and models.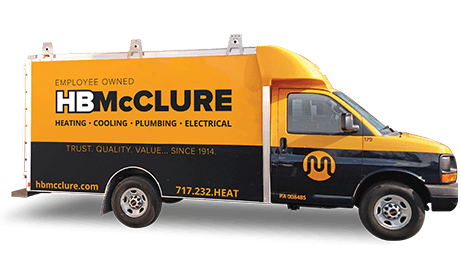 We'll calculate your home's size and energy needs, narrowing your choices to those products that will be energy-efficient. Our heating company has been installing geothermal systems since 1974, focusing especially on ClimateMaster geothermal heat pumps. Residents of Lake Meade who wish to go green can consider getting one.
Conscientiously Maintaining Heating Systems in Lake Meade
Even new systems need the occasional tuneup so that they don't develop major issues. We offer flexible, affordable maintenance plans called Gold Shield Comfort Agreements; you could choose a Base, Preferred, or Premium plan. Whether you own a home or business in Lake Meade, trust HB McClure as your heating company.
Contact our friendly office staff at 717-232-4328 to schedule your appointment. Not looking for heating service? We offer AC services as well!