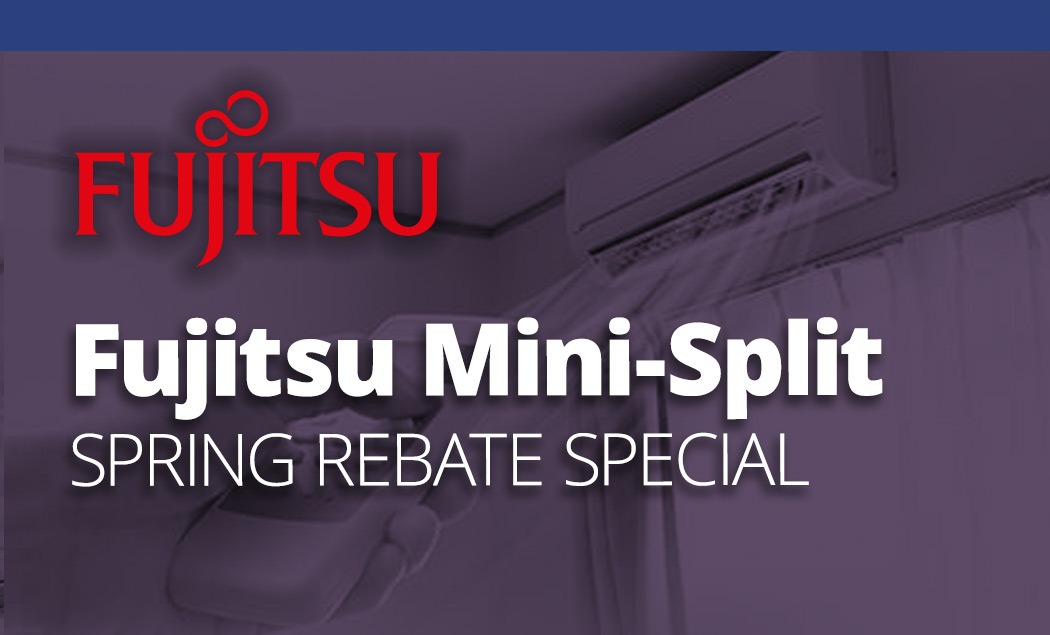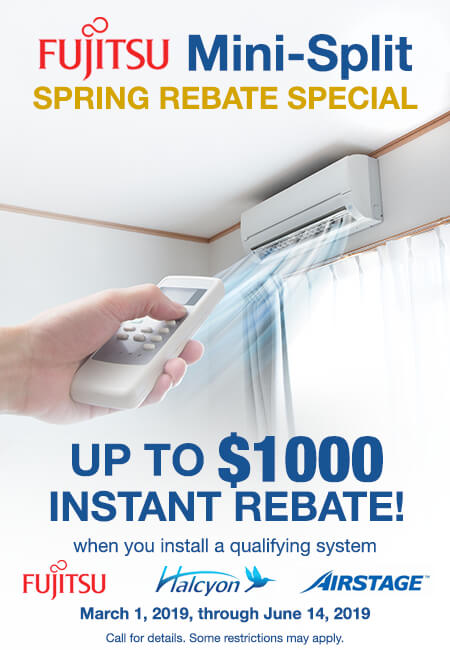 At HB McClure, we're proud to offer a spring rebate special on the installation of Fujitsu mini-split systems. We're ready to provide homeowners with an instant discount on a wide variety of systems, including select Halcyon and Unitary systems and all Airstage J-Series systems. We're also prepared to offer our customers sound advice on which mini-split system would be right for their specific needs. Our locally owned and operated company is dedicated to complete customer satisfaction.
Benefits of Mini-Split Systems
There are many reasons to get a mini-split HVAC system in your home. These HVAC systems can be set up so that each area of your residence is a different zone. This could allow you to heat or cool different areas of your home efficiently so that your energy bills stay low in both the summer and winter. Each property can be set up into eight different zones, and you can decide which spaces you want warm and cool.
Rebate Amounts
With the spring rebate, you could get an instant discount ranging from $300 up to $1,000 depending on the qualifying system that you choose. This rebate special is available from March 1, 2019, through June 14, 2019. No matter which qualifying unit you select, we'll make sure that the job goes as smoothly as possible. We will work efficiently and leave our work area clean before leaving your premises.
Notes on the Spring Rebate
Our rebate special applies to installations performed at single-family residences. It is not valid for multifamily or commercial properties. Also, the installation must be completed by an Elite contractor.
Hassle-Free Service
Our mini-split installation services are easy to schedule. Since mini-splits are a ductless system, they don't lose energy in the same way a central heating or cooling system would. Our systems can be a great investment for your home.
We want you to be able to keep your property at an even and comfortable temperature throughout the year. Pride is taken in our workmanship, and we stand behind our results. To find out more about our spring rebate special and how we could help you with a new mini-split HVAC system, give us a call today at one of our offices in Harrisburg, Hershey, Carlisle, or York.