Your HB McClure trusted advisor provides you with unbiased options, allowing you to select the solution that's best for you. At HB McClure, our goal is to build lasting relationships with our valued customers.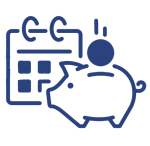 Flexible financing for every budget!
Options range from deferred payment, no interest to 120 months at 9.99% APR.
Featured Commercial Projects