Top AC Service in Dillsburg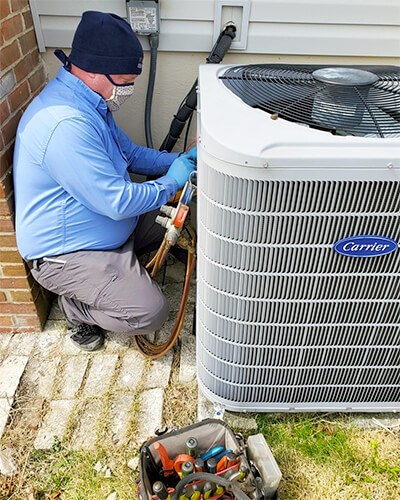 For over 100 years, HB Home Service Team has been a premier source for AC services in Dillsburg, PA. We've been serving York County since 1914, so we know that this region gets deceptively hot in the summer. Homeowners with central ACs, heat pumps, mini-splits, and other cooling units trust us for professional repairs and friendly care. If you schedule a consultation, we'll find out what's wrong with your system and quote a fair price for repairs.
Customers appreciate our:
Feet of over 300 well-stocked trucks
Honest and unbiased recommendations
Quality work from highly-trained technicians
Expert team averaging 10 years of experience each
The total number of our employees has almost reached 1,000, and we maintain a flexible appointment schedule. No matter where you live in Dillsburg, your AC repair needs will be addressed promptly.
Handling Repairs Large and Small
Our Dillsburg AC repair company is employee-owned. We don't pay our comfort consultants on commission, so they won't recommend anything unnecessary. You can expect our team to treat you and your property with respect from start to finish.
Let us know if you detect any signs of a malfunctioning AC. These include short-cycling, uneven cooling and unusually high utility bills. You might also hear a strange noise like rattling, banging, grinding, squealing or hissing. Whatever the situation, we'll be attentive to the details.
We can handle jobs involving: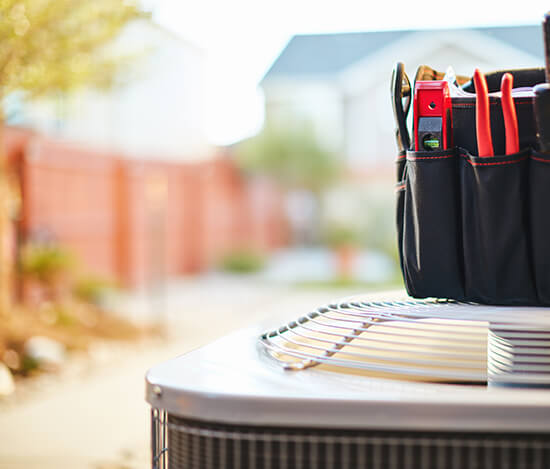 Coolant leaks
Thermostat repairs
Electrical problems
Blower motor repairs
Evaporator coil replacements
We can clean out dirty air ducts and seal any air leaks. Even simple tasks fall under our AC services in Dillsburg. You can trust us to respond immediately to serious issues like refrigerant leaks because we're committed to eco-friendly work.
If a part needs to be replaced, our trucks contain various components. There's a good chance we can finish the job then and there without a second visit. After completing your repairs, we'll make sure to thoroughly clean up the area.
Available 24/7 for Emergency Repairs
Dillsburg residents can depend on HB Home Service Team for AC service. Our technicians can work on any type of equipment. When it comes to fixing cooling systems, we don't discriminate toward any make or model. If your AC won't turn on at all, we encourage you to take advantage of our emergency availability. This means we can repair your unit after hours or even over the weekend.
Our office staff is ready to answer any questions you have, so call us today.